Skillshare – Procreate for iPad Beginner Class

2023-02-22

Video Tutorials
/
Photoshop/Digital Panting tuts

160

0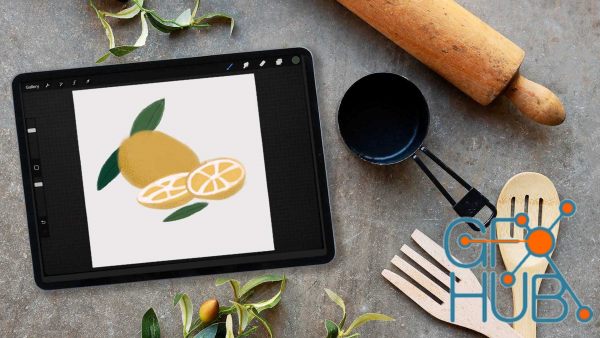 The Procreate for iPad Beginner Class might be your solution if you hardly have time to pull out all the materials for traditional painting.
Digital painting with Procreate for iPad is totally worth a look. You just grab your iPad and your Apple Pencil and start drawing. You can mimic all kind of brushes such as watercolor, gouache, pastel and even the paper texture - you name it, Procreate can most probably do it!
In this class I show you how to handle the Procreate app with all its features. And while you learn techniques to draw everything you want we'll do our first project together: Drawing lemons as some artwork for your kitchen!
In the class "Procreate for iPad Beginner" you'll learn:
how the gallery works
how to create stacks in the gallery and how to handle them
how to set up your document correctly
how to use brushes, erasers and blenders
how to import new brushes and why it's important to work with a clean canvas
how to use reference images without copying
how to use sketches to draw whatever you want (and without being an artist!)
how to create your own color palettes
how to try different background colors easily
… and many more tips and tricks!
You'll get:
12 Videos in FullHD (1 hour and 10 minutes in total)
Procreate File
color palette to draw the project
For this Class you'll need:
your iPad
Procreate
an Apple Pencil or any suitable pencil for your iPad
brushes are already included in Procreate, you might look for a stipple brush if non included suits your needs
Features
Although this class is for Procreate for iPad Beginners we do not concentrate on the features of the app but jump right into a project. So at the end of the class you have drawn your first artwork and you've learned a lot about the app you can apply to many other projects to come!
Download links:


Archive
« March 2023 »
Mon
Tue
Wed
Thu
Fri
Sat
Sun
1
2
3
4
5
6
7
8
9
10
11
12
13
14
15
16
17
18
19
20
21
22
23
24
25
26
27
28
29
30
31