Udemy – Draw Anime Sticker Designs in Procreate (Complete Workflow)

2023-01-15

Video Tutorials
/
Photoshop/Digital Panting tuts

236

0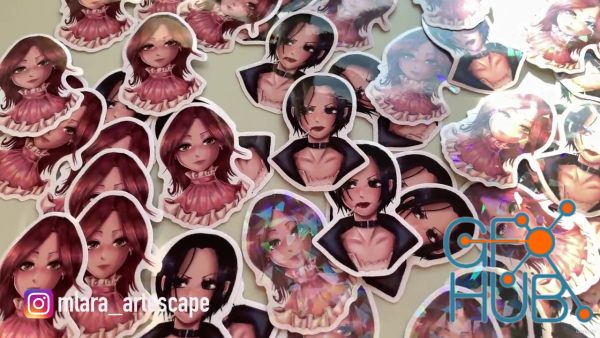 Transform your anime styled characters into stickers without drawing chibis!
What you'll learn
How to create sticker designs
How to go from Grayscale to Full Render
How to keep a cohesive design across a set of stickers
How to do finishing touches in Procreate
Requirements
Have an iPad, Apple pencil and Procreate
Description
If you ever wanted to create stickers of your own but didn't know how to create them from an Anime art style (without drawing chibis), this class is for you.I am showing you my method of creating sticker designs and rendering them completely in Procreate. And for variety purposes, I am showing you not one, but two designs that are meant to be a set of stickers. These two designs are based off of the main characters from a really old but popular anime: Nana!You can, of course, enroll in this class without knowing anything about these two characters, since the class is focused on the drawing workflow and not on the anime or their story.At the end, you will see the finalised stickers, which were ordered from Vograce. Except for the .png file, you don't have to send them anything else, they will make the white bleed for you and send you the stickers when they are ready. I fully recommend checking their site! At the moment, I don't create and cut my own stickers, but hopefully will do so in the future and update this class.As always, you can download my brushes from the resources section so it will be easier to follow along!
Who this course is for
Beginner Digital Artists
Download links: