Udemy – Anime Academy: Poses And Characters

2022-08-19

Video Tutorials
/
Photoshop/Digital Panting tuts

456

0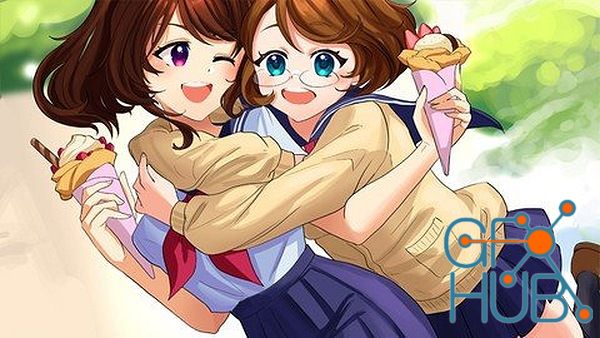 Our complete guide to drawing and posing characters from start to finish!
What you'll learn
How to draw poses
Basic human proportions
Gesture
Illustration making
Requirements
Photoshop (or any other drawing program) and a drawing tablet
Paper and Pencil is optional
Description
Did you know that poor posing in a drawing can make your character look bad even if it's a cool idea? Do you want to learn how to avoid the most common posing problems such as: stiff and awkward poses, weird framing (which leads to awkward cropping of hands and feet)? Do you want to be able to show more stuff in a single drawing, like backgrounds, other characters, and story?Do you want to be able to draw your characters as you imagined them and impress everyone with how cool your characters look?Good posing is essential for making great character art. In this course, I will show you how to draw good poses and avoid all those beginner mistakes, and more! This course will push your character art to the next level!Here's what you get with the course:You'll get access to the 8 sections of the course that will teach you the step by step process of drawing good proportioned figures, understanding the basics of gesture, how to draw a variety of poses, and make your own illustration from start to finish.The course is supported with over 7 hours of content that I will guide you through each step of the way! All yours instantly:The course starts with the basics. I will teach you a simple proportional method for the figure, and how you can apply it to drawing mannequins.Next, you will get a basic overview for how gesture works. Gesture is important for making your poses feel alive.Following that, I will be showing you tips on making your poses feel more natural, such as observing people, studying old artists, understanding posture, and more!Then, you will be drawing different types of poses ranging from casual, to more dynamic poses. For the last project, I will be showing you how to plan poses for artworks, and show you the process of making your own illustration from scratch.Over the 8 sections you will learn:How to make good proportionshow to draw mannequinsGesturesHow to draw sitting posesHow to draw standing posesHow to draw lounging posesHow to draw running posesHow to draw fighting posesHow to draw jumping posesStorytelling in illustrationsIllustration makingWhat else will you get?- Personal contact with the instructor through udemy- Lifetime access to course materials- Real time tutorials- Live commentary This all comes under one convenient easy to use platform. In addition, you will get fast, friendly, responsive support on the Udemy Q&A section of the course or direct message.Can't wait to see what you come up with!So what are you waiting for? Sign up now and start drawing!
Download links: