Udemy – Food Photography And Styling Course

2023-01-17

Video Tutorials
/
Photography/Retouching tuts

372

0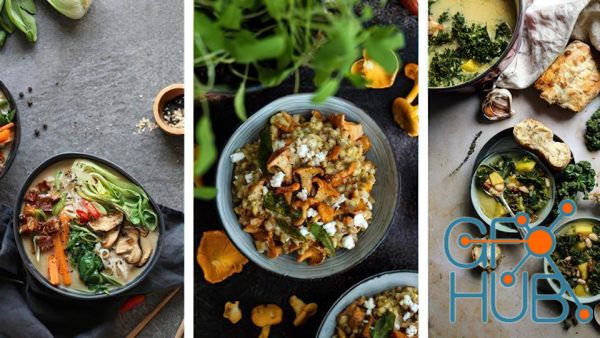 Learn Better Food Photography on a budget!
What you'll learn
Choosing the best camera, lens and basic food photography gear
How to master your camera settings
How to always make your photos perfectly sharp
How to use natural light, diffusers and reflectors
How to make props highlight your food
Different ways to create beautiful food images with composition
Using color theory to make your photos stand out
How to create action shots
How to tell a story with your food photography
How to style your food to look mouthwatering
How to make your food pop and grab attention with framing and layering
Requirements
No prior experience needed. DSLR camera or smarphone required.
Description
Learn to take droolworthy food photos in a short time with what you have in your own kitchen to get paid for doing what you love?This course will take your food photos to the next level, which means more traffic to your website, more customers, more sponsored opportunities, more income!Learn аbout:Choosing the best camera, lens and basic food photography gearHow to master your camera settingsHow to always make your photos perfectly sharpHow to use natural light, diffusers and reflectorsHow to make props highlight your foodDifferent ways to create beautiful food images with compositionUsing color theory to make your photos stand outHow to create action shotsHow to tell a story with your food photographyHow to style your food to look mouthwateringHow to make your food pop and grab attention with framing and layeringHere is what my student wrote about the course: "I am so, so grateful that I found Elena's course. It really helped me to understand camera settings to much more depth and also taught me how to set up scene for a shoot and why. It also made me think a lot more about colour theory when styling my images.Thanks to the course I have been able to polish up my photography considerably and not only did it take my own blog to the next level, but I now also landed my first big food photography clients!Thank you so much for your wonderful course and insights Elena"- Kiki Johnson, Cinnamon & Coriander
Download links:


Archive
« March 2023 »
Mon
Tue
Wed
Thu
Fri
Sat
Sun
1
2
3
4
5
6
7
8
9
10
11
12
13
14
15
16
17
18
19
20
21
22
23
24
25
26
27
28
29
30
31