Beginners Guide to Photography (DSLR & Mirrorless Photography)

2022-01-20

Video Tutorials
/
Photography/Retouching tuts

611

0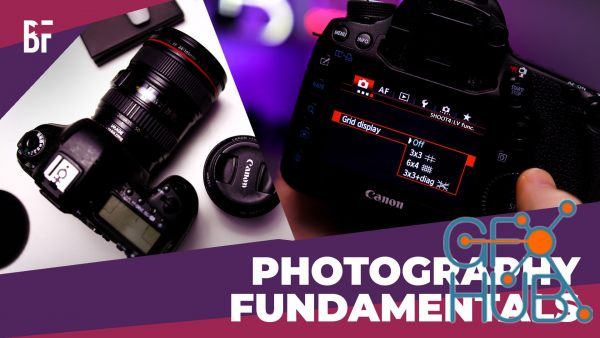 Download video course by Skillshare – Beginners Guide to Photography (DSLR & Mirrorless Photography).
If you're new to the world of photography, it can feel a little overwhelming when you open up your camera and see 1/100, F4, ISO100, 3200K, RAW and even more confusing settings. Well, in this course, I'm going to run you through all of the important settings in your camera. This will allow you to take your camera out of automatic mode and put it into manual mode, allowing you to take full advantage of the camera and it's sensor.
It doesn't end there though! When creating this course, my aim was to make you feel comfortable enough to take photos in any environment. So, we jump into composition and framing, lighting, lenses and filters, then run you through a few different types of photography and what you need to look out for (portrait, long exposure, sports/action, etc.) before finishing up with a photo editing tutorial in Adobe Lightroom Classic.
If you're new to DSLR and/or mirrorless photography, then this course is for you. This course is designed with beginners in mind, so I make sure to explain every term and setting and most importantly, when and why you would use certain settings and techniques. If you don't own or can't access a DSLR or mirrorless camera, that's fine! You can use the composition and framing, lighting, lenses, caste studies and editing episodes to improve your phone photography.
Download links: