Skillshare – Smartphone Smoke Food Photography : How to Take Amazing Smoke Food Photos with Your Phone!

2022-12-7

Video Tutorials
/
Photography/Retouching tuts

221

0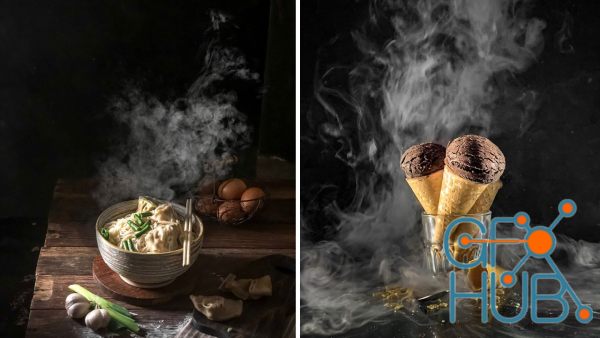 Skillshare – Smartphone Smoke Food Photography : How to Take Amazing Smoke Food Photos with Your Phone!
MP4 | ENG | 16 Lessons (47m)
The Smartphone Food Photography course especially for food with smoke effect to get you started shooting a really beautiful food photos at your home !
No need to have extra expensive DSLR / Mirrorless
No need to buy extra expensive lighting
No need to have or buy extra expensive props
Hi there, my name is Berry Phann, a Professional Food Photographer Trainer from Indonesia. At my first five years, I was shoot food and beverage with all my own creation everyday. Now, you can see that my works have been published globally! Not only in Indonesia, but the works have been jumping around Asia Pacific, like South Korea, Japan, China, Singapore, Malaysia, Cambodia, and many else. More than 2000 projects have been finished. More than 5000 clients have been handled. JUST IN 4 YEARS!
In This Amazing Course You will Learn:
INTRODUCTION : We'll teach you to learn about all the lighting we use, and all the lecture that will be discussed in this course.
BLOCKING TECHNIQUES : We'll teach you how to make smoke effect more dramatic with blocking techniques you've never found in any other course!
PROPS & BACKGROUNDS : We'll teach you how to choose the right props and background with low budget, and how to setting props & background to create very appetizing food with smoke effect scene
LIGHTING AND STYLING : Learn the principles of how to set the very beautiful scene by setting the right lighting and styling for a great shot – We'll teach you the journey of how to make any dish look appetizing!
SHOOTING: Learn how to get the beautiful smoke effect in food photos using your mobile phone
EDITING AND APPS TO USE (WILL BE UPLOAD SOON IN FEBRUARY 2023) : We'll take you through our favorite mobile editing apps and how to easily use them to make your finished photo POP!
You'll see different result with the techniques you learn with current smartphone you have.
THIS AMAZING COURSE IS CREATED FOR YOU IF…
You are a foodies, blogger, influencer, culinary businessman, home chef, or just someone who wants to learn how to take better pics of the food on your plate!
It doesn't matter if you have an iPhone or Android – this course works for both!
Download links:


Archive
« March 2023 »
Mon
Tue
Wed
Thu
Fri
Sat
Sun
1
2
3
4
5
6
7
8
9
10
11
12
13
14
15
16
17
18
19
20
21
22
23
24
25
26
27
28
29
30
31