Udemy – Autocad Mac Course For Absolute Beginners

2023-02-15

Video Tutorials
/
3D Tutorials

158

0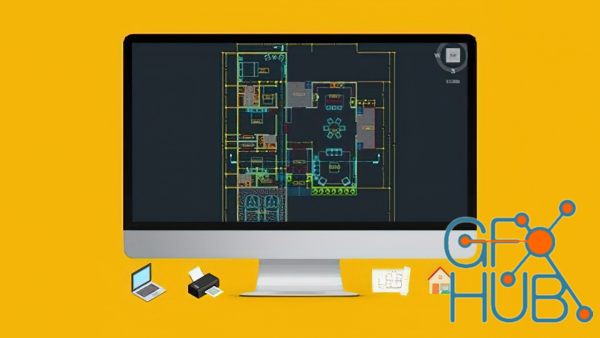 The only AutoCAD Mac course to learn everything you need for your architecture or interior design project
What you'll learn
Learn the essential concepts of AutoCAD and how it works
Setup units, Annotation Styles, and layers
Setup pages and layout to prepare drawings for Pdf Export
Work with groups and blocks to save time & become efficient quickly
Creating a complete architectural set of plans, elevations, and sections
Requirements
Having your own license of AutoCAD Mac or AutoCAD Mac LT
This course assumes you have some experience reading blueprints
No prior experience required in AutoCAD or AutoCAD Mac
Description
A project-based course made for AutoCAD Mac users and focused on architecture & interior designs students and professionals. This is the only course that solely focuses on AutoCAD Mac without any mention of the windows version.
This course is focused and narrowed to the absolute essential concepts to learn, to help you get up to speed on AutoCAD in no-time!
You will learn over 50 commands & concepts and guarantee for you to become an advanced user by the end of the course.
For your reference, I am using AutoCAD 2023 for Mac but previous versions can follow along and should not have any trouble using all the commands and concepts mentioned.
This course is perfect for the AEC industry including:
Drafters
Contractors
Architects
Interior designers
Engineers
I designed this course to teach two core elements:
How to use AutoCAD efficiently
Learn an excellent workflow to build up your project
On top of the lectures, you get a WEALTH of resources to help you create projects in No-Time! Great VALUE for your investment
Download links:


Archive
« June 2023 »
Mon
Tue
Wed
Thu
Fri
Sat
Sun
1
2
3
4
5
6
7
8
9
10
11
12
13
14
15
16
17
18
19
20
21
22
23
24
25
26
27
28
29
30