Udemy – AutoCAD 2D Complete Course for Engineers and Architects

2022-10-23

Video Tutorials
/
3D Tutorials

166

0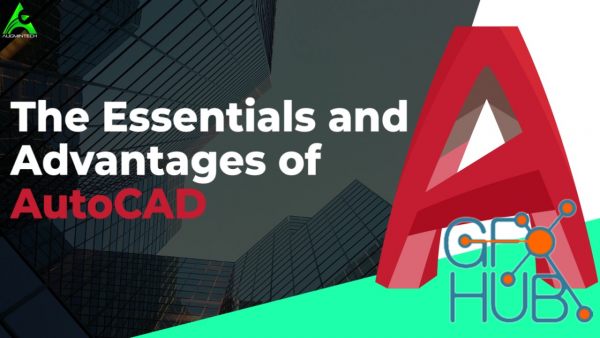 Learn complete AutoCAD drafting with engineering and architectural projects
What you'll learn
Learn 2D drafting in AutoCAD
Learn all the drawing & modification tools in AutoCAD
Learn to work with layers
Learn to do drafting for complete projects with submission drawings
Description
Are you looking to take the first step in Engineering or Architectural Design?
Our AutoCAD course is well suited for beginners in engineering or architecture as it includes multiple projects in both disciplines.
This course will take you from absolute beginner to advanced level within about 10 hours, so it's ideal for both people new to AutoCAD as well as those who have used it before but want to brush up on their knowledge.
AutoCAD course is the best way to start learning AutoCAD Nowadays, there is a huge demand for AutoCAD drafters, and this is the right time to grab your opportunity. This course will help you learn AutoCAD in an easy and simple manner so you can get started with your career as a drafter or architect. You will be able to create floor plans, site plans, elevations, details, 3D models and prepare layout drawings using this course (upcoming content).
Introduction to the CAD World
Basic Drawing tools
Modifying Drawings
Drawing Tools
Working with Blocks & Attributes
External References
Organizing Objects
Adding Annotations
Using Dynamic Inputs
Working with Layers
Linking Excel Data
Projects included
Project 01: Drawing a Machine Component
Project 02: Assembly drawing of gate valve (upcoming)
Project 03: Architectural building Plans (upcoming)
About Us
Here at Augmintech, we coach engineering students and working professionals for better career opportunities. Our trainers have experience teaching students from more than one hundred countries. They understand the needs of different students whether it is pace, comfort, mindset, etc. They are the best creators from design courses to final delivery. We design all our courses keeping in mind the comfort of both Online and Offline Learners. Our support team makes sure that you get your doubts clarified as soon as we receive them. WE are on a mission to train Engineers in the most attractive and easiest way and make them FIELD READY. This HVAC course is the first we have launched, and we intend to deliver all that an Engineer would require. So, you can also post what next course you would like us to launch.
Enroll Now and Welcome to Augmintech !!!
Who this course is for
Beginner AutoCAD draftsmen looking to become skilled
Mechanical engineering students or working professionals
Civil Engineering students or working professionals
Electrical engineering students or working professionals
Architecture students or working professionals
Requirements
Only basic understanding of math is required
Download links: