Udemy – Practicing Autocad

2023-02-13

Video Tutorials
/
3D Tutorials

258

0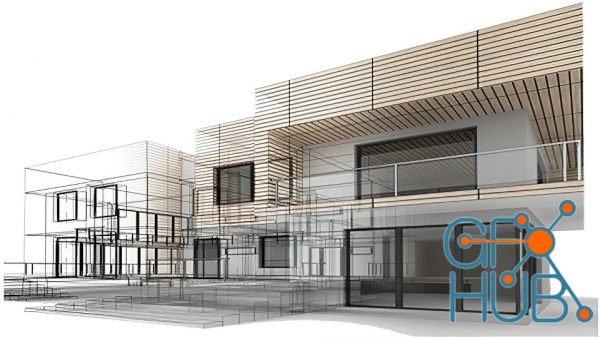 Essential AutoCAD tools for Architectural Projects
What you'll learn
A concise but comprehensive Guide for Learning AutoCAD for Architectural drawings
A specific AutoCAD course for specific learners
Requirements
Preferably with Architecture or Design background, but not a must.
Be able to understand Architectural layouts
Description
A Complete Guide covering the most used AutoCAD's 2D & 3D Commands and Tools + Bonus: Rendering in AutoCAD — All Versions Compatibility
Want to master AutoCAD for your design career but don't have enough time? You need to learn just the essentials without those turnings and turnings, and in a new method? Then, this unique tutorial is what you demand.
Clear, concise, and with illustrations, it will change your thinking about AutoCAD.
With a special course dedicated to Architects and related specialization students, all the technical wording needed with a very easy and simple language to assimilate for all levels, without the boring stuff of others'.
Grip your copy now and become an Expert today!
My big e-Book of PRACTICING AutoCAD is designed to meet the needs of a wide range of computer users working with the world's most popular Computer-Aided Design software.
The latest releases of the AutoCAD program provide an extraordinarily rich environment, with some elements that everyone uses, as well as features that may be essential to some users but of no interest to others.
Therefore, while you read this e-book from beginning to end, all of you may not need to read every chapter. The table of contents will guide you to the subjects you're looking for.
· Beginners. Even if you have only a little familiarity with computer language and its basic terminology, this book will start you working with AutoCAD. You will find step-by-step instructions for all the operations involved in getting started and in basic drafting, along with clear explanations of essential concepts and commands. You will need to start with the very beginning of this e-book, the first Section: Learning AutoCAD Basics — Introduction, which covers the basics.
· Intermediate Users. You already know how to do routine tasks in AutoCAD. You are comfortable with AutoCAD and day-to-day basic drafting. You also know that there is always more to learn about working more efficiently, and you want to get up to speed on the new AutoCAD features. You may also want to start creating 3D models. If so, Chapter Six should be your target for Creating 3D Architectural Models.
· Power and Advanced Users. It might be ridiculous pretending to cover advanced AutoCAD topics in this e-book. Programmers and Administrators' experts won't find what there're looking for unless some minimal and simple features. However, Section Seven: Learning AutoCAD Rendering provides some advanced features.
Finally, this tutorial is for people using AutoCAD in any environment. Either, if you are in a small office or a home-office user, i.e. working with a stand-alone computer or a simple peer-to-peer network with no administrators or CAD Managers to rely on.
If that is your case, you might find plenty of useful information about customizing AutoCAD for New Users Working in Companies and learn how to automate some tasks.
Or you may be working with a larger company and simply want to gain a deeper understanding of advanced features in AutoCAD.
Who this course is for:
Architecture, Engineering, and Designs' professionals and students
Download links: