Udemy – The Ultimate Photography Course For Beginners (2023)

2023-01-10

Video Tutorials
/
Photography/Retouching tuts

190

0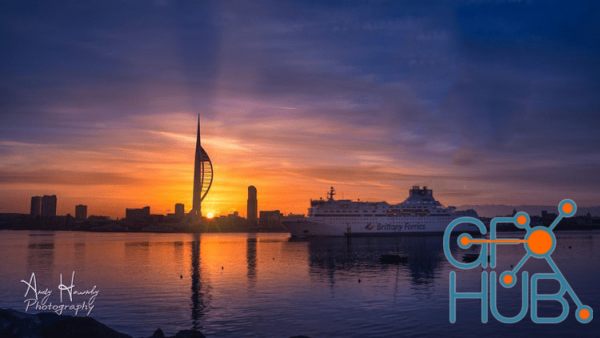 Getting out of Auto and start being creative with your photography
What you'll learn
You will go away with the knowledge of all the basics you need in photography.
The Exposure Triangle explained! One of the most important aspects of photography.
Even the best practices on how to hold your camera
Composition techniques that will help you improve your photos and escalate your creativity.
And so much more
Requirements
No experience required
Any DSLR or Mirrorless camera will do!
Description
Your Photography Journey starts here. Andy Hornby will guide you through the basics, including settings, composition, exposure and much more, in a jargon-free manner that is easy to digest and designed to motivate you in your chosen photography genre. My comprehensive Digital Photography for Beginners Courses will give you all the technical information you need to get the most out of your camera, and begin to look at the aesthetics of photography to develop your personal style. I will guide you through all the manual functions on your camera, lens options and composition, giving you a deeper understanding of digital photography, allowing further creativity with your images.The course will feature hands-on practical exercises to further your understanding of the theory of photography, giving you the confidence to produce the images that you have imagined. You will look at a range of photography genres and discover new techniques and photography styles to inspire your work.Lifetime access - you can dip in and out, whenever you like. Just a few of the topics covered:Mastering exposure using ISO, aperture and shutter speedDSLR/mirrorless camera handlingFocal length and lens choiceManual and semi-automatic camera modesUnderstanding f/stops and depth of fieldCapturing motionAuto-focus modes and focus pointsComposition techniquesUnderstanding file formats (JPEG vs RAW)Setting white balanceYou get downloadable PDFs, that will help you along the course and can even be printed, laminated and take with you on your photography journeys.
Who this course is for
This course is for anyone that is starting out in Photography
Download links:


Archive
« March 2023 »
Mon
Tue
Wed
Thu
Fri
Sat
Sun
1
2
3
4
5
6
7
8
9
10
11
12
13
14
15
16
17
18
19
20
21
22
23
24
25
26
27
28
29
30
31