Udemy – Adobe Illustrator : Make 3D Logo With No Experience

2022-11-18

Video Tutorials
/
Illustrator/Graphics Design tuts

288

0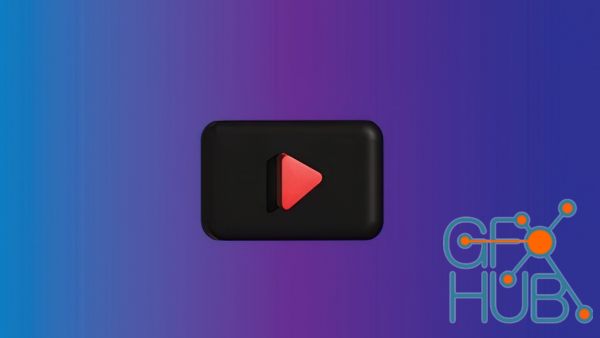 Make 3d logo in adobe illustrator
What you'll learn
Intro to 3d logo
Benefits of 3d logo
Making 3d design
rendering 3d logo
Requirements
No graphic design experience needed.
Description
If you want to know how to create 3D logo in illustrator. Great!You need to create a 3d logo for your business or personal use but don't know where to start.It sounds complicated, but once you learn this easy technique in Illustrator, it will be a piece of cake. You will learn how to transform a flat 2d logo into an eye-catching 3d logo with only a few clicks. This tutorial is sure to help viewers succeed at adding dimension to their logos.If you want to create an impactful logo in Illustrator but are feeling a little bit stuck, don't worry, that's what this tutorial is for. In this tutorial, I will show you how to use the built-in tools in Illustrator! If you're in the market for a graphic designer and want quality, professionalism, and reliability, then look no further. I'm a professional graphic designer who can help with all of your design needs.You're in the right place. This tutorial will show you step by step how to do it. We'll use some cool tools, such as extrude, scales, skew and so on. Let's get started!Check out my work and find out how I can help with your project.
Overview
Section 1: Introduction
Lecture 1 Introduction to 3d logo.
Section 2: The benefits of 3d logo.
Lecture 2 The benefit's of 3D logo.
Section 3: Sketching the initial logo.
Lecture 3 Sketching the initial logo.
Section 4: Making the actual Logo in illustrator
Lecture 4 Making the actual 3d Logo in illustrator.
Section 5: Rendering the final 3d logo.
Lecture 5 Rendering the final 3d logo.
Beginner graphic designers.
Download links:


Archive
« September 2023 »
Mon
Tue
Wed
Thu
Fri
Sat
Sun
1
2
3
4
5
6
7
8
9
10
11
12
13
14
15
16
17
18
19
20
21
22
23
24
25
26
27
28
29
30