Udemy – Learn Complete Project By Autocad In 5 Hours

2022-11-29

Video Tutorials
/
3D Tutorials

497

0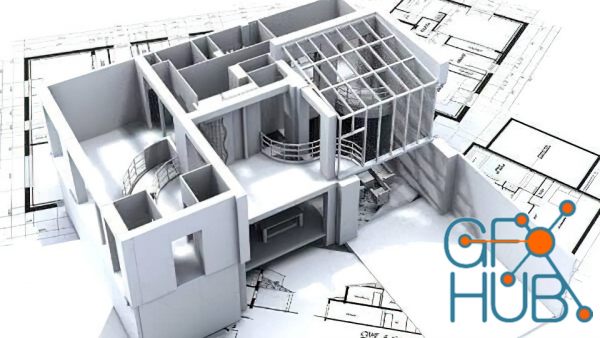 Learn how to Prepare your Own Architectural Plans
What you'll learn
Set Project Units (Input) & Dimensions (Output).
Draw External & Internal Walls.
Draw & Place Doors, Windows & Ventilators.
Apply Hatch for External & Internal Walls.
Place Furniture & Other Room Blocks.
Give Annotations to Plans.
Define & Assign Layers for Different Components.
Draw Real Time Project floor plans as per Vastu & Govt Rules (Ground, First floor).
Prepare Printable Drawings (Pdf) for Present to Client.
Requirements
No Required Skills. Only Interest required.
Description
This is the only course you will ever need to learn how to use AutoCAD for to create Projects right from scratch.Major Highlights of The CourseAll lesson files included for downloadSelf-assessment Practice drawings at the end of every sectionNew features of AutoCAD 2018, 19 versions includedTaught by certified Industry working professionalExtra practice drawings and projects at the end of the courseWhat is this course all about?This course is a full-length AutoCAD 2018 learning package containing almost all of the topics you will ever need to work with this software. The course is designed for beginner as well as seasoned users.A beginner can start learning the software right from scratch by following the course along just from lecture one. A seasoned AutoCAD user will also find this course very comprehensive and they can choose the topics they want to learn about skipping the basics.Project-oriented courseThe course lessons are mostly project-oriented and most of the tools and commands are taught with real-world applications. Each module ends with a practical question which is related to the course and students are encouraged to answer the questions before moving further.Instructor support for questionsI understand that students will have questions related to the course and it's necessary also for a healthy learning process hence I encourage students to ask their questions related to the course in the Q&A section of the course. I answer each and every question as soon as possible and so far I have answered every single course-related question from students on Udemy Q&A section.If you are still thinking about whether you should enrol or not then I encourage you to watch some of the preview videos and test the waters before you actually enrol in the course and even after enrolling if you feel that this course failed to meet your expectations then you can always ask for a refund within 30 days of purchase.Pre-requisitesYou need to access AutoCAD software (student, trial or commercial version) for this course.
Download links:


Archive
« March 2023 »
Mon
Tue
Wed
Thu
Fri
Sat
Sun
1
2
3
4
5
6
7
8
9
10
11
12
13
14
15
16
17
18
19
20
21
22
23
24
25
26
27
28
29
30
31