Domestika – 3D Lettering: Modelling and Texturising with Cinema 4D

2022-09-28

Video Tutorials
/
3D Tutorials

446

0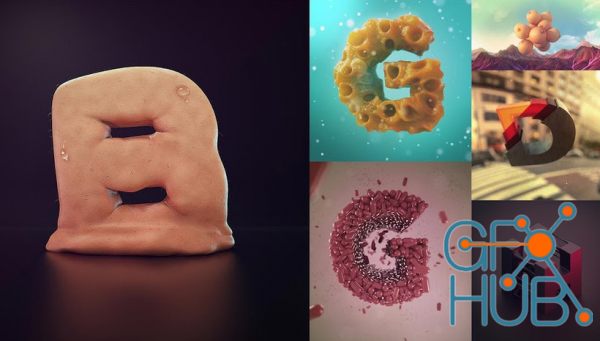 Bring your letters to life from the initial sketch to the final render
Looking to add a unique touch to your lettering to ensure it stands out? 3D illustrator and lettering and visual advertising specialist Zigor Samaniego can help you do just that.
In this online course, learn about the step-by-step process of creating 3D letters with Cinema 4D to add a new dimension to your projects.
Ready to go one step further? Continue on with Zigor in 3D Lettering with Cinema 4D and Redshift as he delves into advanced modeling features you can use to personalize your lettering even more.
Get started by learning more about Zigor's influences and work.
Next, discover the creative process for adding texture as he shows you how to design furry, sculpted, or even cabaret-inspired letters.
Collect graphic references that can help you prepare your final piece and master the different tools used for modeling, texturing, sculpting, lighting in Cinema 4D, and rendering with Octane Render. Then, explore the fundamentals of retouching and use Photoshop to get the most out of your final render.
As an homage to '80s punk music, Zigor then shows you how to make a neon sign full of color that you can use as a reference to create your own.
To wrap up the course, take a closer look at workflows with a state-of-the-art rendering software such as Octane Render as Zigor shares his own collection of free content and links that you can use in your work.
Download links: