Udemy – Cinema 4D: How to Model Easily with a Motion Designer

2022-08-23

Video Tutorials
/
3D Tutorials

517

0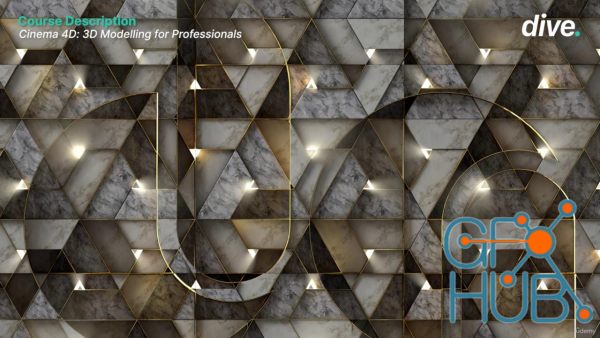 Learn to model objects, create fun animations using a variety of techniques, and render nice-looking frame
What you'll learn
This course has everything you need to get started with Cinema4D.
All the tools you need to be able to start bringing your ideas to life.
Walk through the practical motion graphic design skills to create impressive and impactful final products that satisfy both needs of your company and the cl
Mainly focus on building solid foundations for your designs
Once you finish this course, you will be able to model simple objects, create pretty animations using a variety of techniques, render and smart frames
General idea of each one of the different disciplines you typically find in a project that involves 3D
This course will serve you as the best gateway to a successful career!
Able to look at your past work and you'll be able to see clear improvement in every process.
Requirements
No requirements
Description
Instructor Credentials
My name is Daniel Ascanio, and I'll be your instructor for the Cinema 4D course. I have been working with Cinema 4D for more than 10 years, I have also worked with other programs such as After Effects. Now I am working as a Senior Motion Designer at Playstation.
During my first job as a video editor, I realized that Motion Design was the right path for me. In 2012, I got a certificate in Visual Effects for Film and TV, 3D Modeling & Visual Effects Production, and Interactive Media Design. With the knowledge gained in receiving these certificates, I had my first few experiences in the field working as a motion graphic artist at Global, one of the biggest national TV stations in Canada. Since 2016, I have worked at a variety of companies including Apple, Facebook, and PlayStation, where I'm currently working as a full-time employee. During my time at PlayStation, I've worked on the marketing campaign for the release of high-profile games like Spiderman, Horizon, and God of War, and many others. As well as the video campaign for the launch of the PlayStation 5 and its accessories. I've also worked on the video content used in major gaming and technology events like E3 and CES.
Download links: