Skillshare – Sketchup – Architecture & Interior Design with a Project

2020-08-11

Video Tutorials

413

0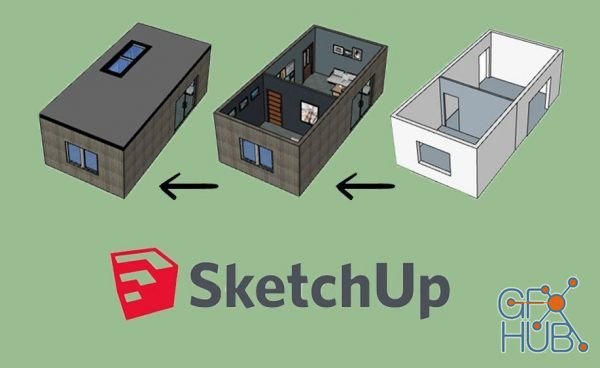 Skillshare – Sketchup – Architecture & Interior Design with a Project
In this course we will go over how to create a floor plan using Sketchup. We will go over drawing walls, adding doors and windows and adding furniture and finally export our model. If you have been looking for a course to teach you how to draw a 3D house then this course is for you.
As an Architect with over 10 years of industry experience, I have taught many people to use Sketchup over the years. I still use Sketchup on major engineering projects and it shocks me when I see the items still being taught in schools, books, and other online courses by teaching commands that nobody actually uses in the workplace.
This course is designed to get you up & running with Sketchup quickly by teaching you the things you need to know without long-winded explanations of techniques and commands that are no longer used.
Download links: