Skillshare – Living Room Interior Design SketchUp Walkthrough

2020-12-19

Video Tutorials

479

0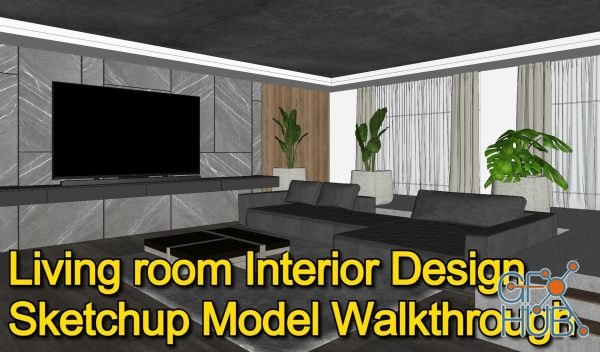 Skillshare – Living Room Interior Design SketchUp Walkthrough
Hi there, my name is Khushal. This is a walkthrough on Living Room Interior Design SketchUp.
This course is for people looking too make 3D SketchUp models. The people who are familiar with sketchup.
Learn how to block model, add furniture, add textures, set scenes and export views from SketchUp.
This class is a follow up to my previous class on SketchUp beginners Guide and Make your first sketchup model.
Prerequisite knowledge of previous class is necessary in this lesson.
If you have already watched it you could download the required files for this class from the Class Project section
Download links: