Udemy – Vn Video Editor – Complete Tutorial For Beginners 2023!

2023-01-19

Video Tutorials
/
Video Edit/Filmmaking tuts

228

0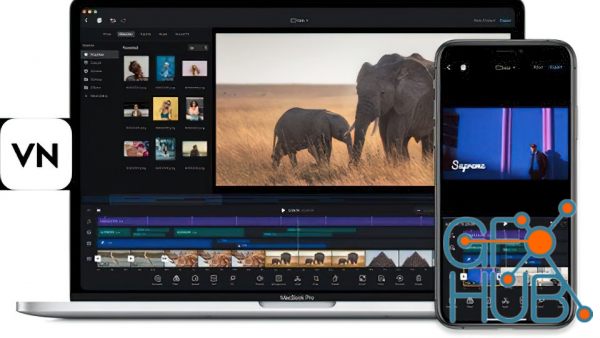 Video Editing for Beginners
What you'll learn
Overview of the Platform
How to import media into the software
How to add elements into the software
How to do basic editing
How to add music
How to add transitions and effects
How to add colouration
How to add background
How to export videos in different formats
Requirements
No experience needed. Just the software downloaded and installed
Description
VN Video Editor - Complete Tutorial for Beginners! -- In this video, you will learn how to edit videos with VN Video Editor (also known as VlogNow), including all the video editing features & tips you NEED to know as a beginner in this COMPLETE VN tutorial. Not only is it a super powerful video editor available on iPhone, Android, Mac and Windows PC, but it's also free!VN Video Editor is a popular and easy video editor to make and edit videos. A free HD video maker and editor with a set of features. This app is suitable for both beginners and experienced users. And it's a watermark-free video editor.It has a user-friendly interface where you can easily import videos and find a tool you need. With this video editor, you can import your video clips and images and start editing. Also, you can use video templates to make a video quickly.This course is about video editing using the VN video editor for complete beginners. By the end of this course, you will learn:The general overview of the platform, how to import media into the software, how to add elements, do basic editing, add music, transitions and effects. You will also learn how to do colour grading and finally export your video in any format of your choice.Thank you for joining and see you around.
Download links:


Archive
« September 2023 »
Mon
Tue
Wed
Thu
Fri
Sat
Sun
1
2
3
4
5
6
7
8
9
10
11
12
13
14
15
16
17
18
19
20
21
22
23
24
25
26
27
28
29
30