CreatureArtTeacher – The Art of Aaron Blaise – How to Draw – Drawing Human Anatomy

2022-08-21

Video Tutorials
/
Photoshop/Digital Panting tuts

951

0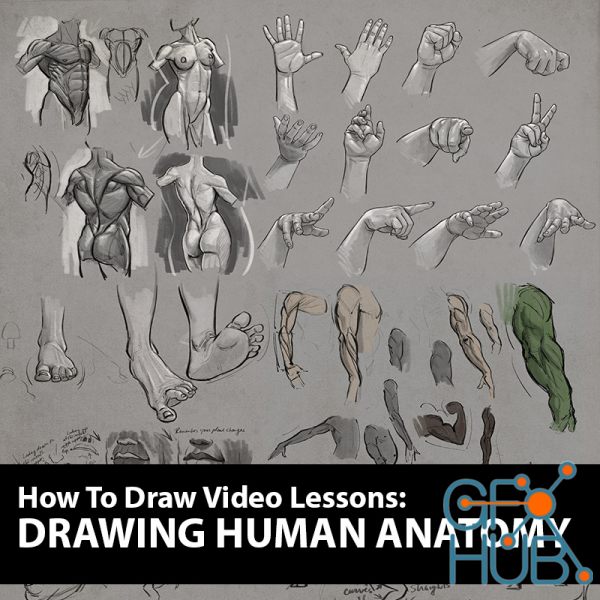 In this comprehensive 9.5 Hour video course, animator, director and concept artist Aaron Blaise ("The Lion King", "Aladdin", "Mulan", "Brother Bear") takes you through the fundamentals of drawing, illustrating and capturing the essence of the human form. Watch as Aaron creates new original images right in front of you and explains his process for rendering believable human anatomy.
You'll get 16 HD Tutorial Videos covering:
- How to Draw the human skeleton
- Understanding Head Proportions
- Muscles & Anatomy
- Body Proportions & Scale
- Gesture Drawing
- How to Draw Eyes
- Drawing Noses & Ears
- How to draw legs and arms
- Drawing Hands
- How to draw feet
- Drawing Tips & Techniques
- Human Locomotion and movement.
- Original Animation and Video breaking down the body in motion as only an expert animator can offer.
- PLUS you'll also get bonus material including:
- - Original animated videos
- - High-Res Copies of the images that Aaron creates in the videos. (Plus, more detailed renderings)
- - Layered Photoshop files of his animation so you can break down each pose
Aaron has an engaging, entertaining and approachable teaching style that people really love. We believe this one of the most in-depth and easy to understand courses you will find anywhere on how to draw the human form. Whether you are a beginner or a seasoned artist these fun and engaging videos will teach you something new!
Download links: