Udemy – Full Time Real Estate Photographer!

2023-01-18

Video Tutorials
/
Photography/Retouching tuts

309

0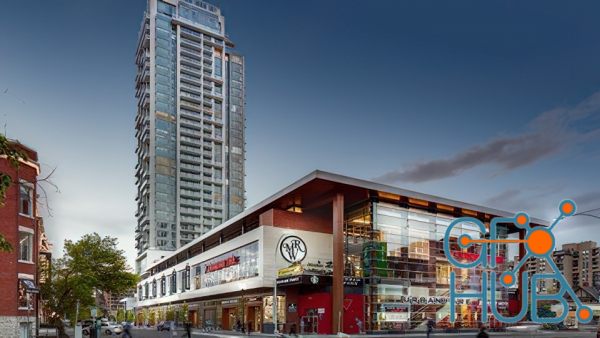 Real Estate Photography by Rob Moroto
What you'll learn
Learn to shoot and process 40-70 photos in under two hours. Typically we shoot for around 30 minutes at a house and actively process for 30 minutes.
Figure out where to best shoot from, what height, and how to compose everything! Use our method to quickly analyze homes and figure out the best shots.
Learn how to make an effective shot list. Put together a strong set of photos of each house with just the right number of photos of each area.
Learn how to set up your camera beforehand to make shooting quick and efficient.
Learn how to use HDR and Flash for interior photography. Learn the differences, pros, cons and how they can compliment each other.
Learn our method to correct colour perfectly even with two, three, four or more mixed lighting situations WITHOUT using any Hue Saturation Luminance sliders.
Watch a complete run through of shooting a home with Rob Moroto discussing his thought process while selecting the shots.
Bonus Content is added frequently to help keep you at the top of your game - teaching you helpful Photoshop techniques, tips and tricks, and cool hacks!
Bonus ContentNEW: Learn the secret shooting Twilight like a pro! Understand when the perfect time to shoot is and how to best manage those precious dusk minutes
Requirements
Must have basic understanding of camera lingo. EG. Depth of field, field of view, focal length, etc.
Must have access to current versions of Adobe Photoshop, Lightroom and Bridge
Students are recommended to purchase a license for Photomatix by HDR Soft. A coupon code is provided.
Description
Real Estate Photography is booming and the quality of photography is getting better and better every day. Get on the leading edge, be the best in the industry with a proven technique for composing, shooting, processing and delivering high quality real estate photography.This course is taught by award winning, master commercial photographer Rob Moroto.Rob teaches his method of shooting and processing and his method of deciding what and how to shoot. He has been teaching this method for years through in person courses through The Camera Store, online mentoring sessions, and all his staff at Calgary Photos - an industry leader in real estate photography.Whether you're new to the industry or a seasoned professional - this method will help you create perfectly colour corrected HDR images in a streamlined method. Rob's unique technique will provide you with a completely new way to get perfect colour every time even in multiple mixed lighting situations.Rob will go through his techniques for composition, processing and delivery of photos as well as provide valuable business tips along the way. This course provides instruction on Adobe Photoshop, Lightroom and Photomatix by HDR Soft. A valuable coupon code for Photomatix will also be provided for students.
Download links:


Archive
« June 2023 »
Mon
Tue
Wed
Thu
Fri
Sat
Sun
1
2
3
4
5
6
7
8
9
10
11
12
13
14
15
16
17
18
19
20
21
22
23
24
25
26
27
28
29
30