Udemy – Learn Photo Editing in Lightroom Mobile

2022-12-19

Video Tutorials
/
Photography/Retouching tuts

155

0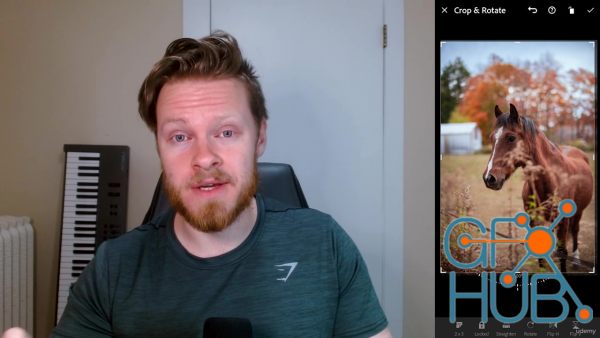 Edit Professional Photos on your phone!
What you'll learn
Have a thorough understanding of each of the tools in Lightroom
Restore, fix and save photos that are too dark or too light
Save your edits as a preset to be quickly applied to future projects
Edit Photos using Lightroom's professional tools
Requirements
No Lightroom experience needed, this course is an introduction from step one
Description
Welcome to editing photos with Lightroom Mobile! This online class will teach you everything you need to edit professional photos in Lightroom Mobile with your Phone. If you've been interested in creating incredible and professional edits for your social media feed or to boost your own small business image, this is the class for you.We'll be covering:1. Navigating Lightroom menus and pages, so you know exactly how to work in the software.2. Each slider for lighting, coloring, effects, detail, optics, and geometry.3. How to save and apply presets to your photos4. The Healing Brush and how to "mask" a subject.5. Three full photo edits:   - Turning a good photo into a great photo   - Saving a photo that is too bright   - Saving a photo that is too dark6. Cropping and straightening your shots7. Fixing blemishes and removing unwanted items8. Tips and tricks to set you up for success in your edits!This class is designed for:Anyone who wants to get into the basics of Lightroom MobileNew photographers looking to learn how to edit their photosBeginner editors looking to learn some new techniquesBusiness owners wanting to create their own social media contentI'm looking forward to meeting you and beginning our class together! See you in there.
Who this course is for
Beginner Photographers looking to edit powerful images on the go in Lightroom Mobile
Download links:


Archive
« March 2023 »
Mon
Tue
Wed
Thu
Fri
Sat
Sun
1
2
3
4
5
6
7
8
9
10
11
12
13
14
15
16
17
18
19
20
21
22
23
24
25
26
27
28
29
30
31