CreativeLIVE – Street Photography: The Art of Photographing Strangers

2022-12-7

Video Tutorials
/
Photography/Retouching tuts

308

0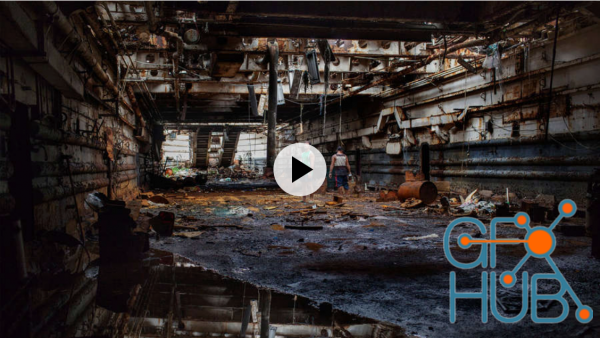 CreativeLIVE – Street Photography: The Art of Photographing Strangers By Ashley Gilbertson
MP4 720p | ENG | SRT | VTT | 4h 59min
Class Description
street photography tips and techniques from a master of the craft.
AFTER THIS CLASS YOU'LL BE ABLE TO:
Confidently approach strangers for street photography
Refine your eye for strong compositions
Choose the right gear for street photography
Tell a story through street photography
Write captions to accompany your work
Cull and edit your street photography images
Use street photography tips for building a career
ABOUT ASHLEY'S CLASS:
Find the courage and skill to photograph strangers in public. Work with renowned street photographer Ashley Gilbertson to build both the confidence and skills necessary to succeed as a street photographer. Learn how to capture people moving through everyday life in artistic ways. Find out how to approach people in the street — and how to photography anonymously in public places when everyone says no.
From understanding gear and the nuances of focal length to working as a documentary photographer in a public space, take your passion for street photography to the next level. This class isn't for beginners learning shutter speed and aperture for the first time — it's for anyone that's ever wanted to work in street photography but struggles to build the courage to do so.
Watch behind-the-scenes videos following a real street photographer in action. Hear tales — and see sample images — of street photography across the United States and abroad, including major cities like New York and Chicago. Build captions and edit images with Photomechanic and Adobe Lightroom Live. Dive into an art form that reveals the complexity of human nature with Street Photography: The Art of Photographing Strangers.
WHO THIS CLASS IS FOR:
Intermediate photographers eager to try the street photography genre
Enthusiast photographers branching into documentary style photography
Advanced photographers struggling to come out of their shell to approach strangers
SOFTWARE USED: Adobe Lightroom 6.0
ABOUT YOUR INSTRUCTOR:
Australia born photographer Ashley Gilbertson is a well-respected documentary style artist that many consider among the best street photographers. From working on editorial shoots to personal projects, his work has earned him an Emmy nomination, the Robert Capa Gold Medal, and an American Society of Magazine Editors Ellie award. The street photographer is also the author of two photography books and a regular writer for publications like The New York Times and The Washington Post. Based in New York City, Ashley's work has been featured in major publications as well as museum and art galleries around the world.
Download links:


Archive
« March 2023 »
Mon
Tue
Wed
Thu
Fri
Sat
Sun
1
2
3
4
5
6
7
8
9
10
11
12
13
14
15
16
17
18
19
20
21
22
23
24
25
26
27
28
29
30
31