Skillshare – Amazing & Fast Vector Illustrations with Adobe Illustrator

2022-10-26

Video Tutorials
/
Illustrator/Graphics Design tuts

320

0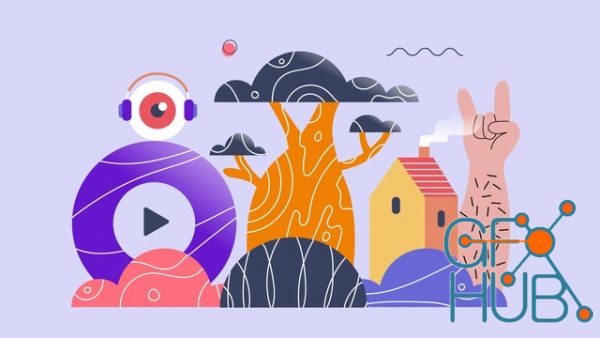 Drawing Amazing Vector Illustrations & Designs with Adobe Illustrator
Say goodbye to anxiety and frustration! I will teach you the easiest, most straightforward, and fastest way to get started in Adobe Illustrator.
By joining this class, build your illustrator skills and learn how to create catching vector illustrations & graphic designs.
We will start this journey by talking about the language of shapes and its impact on your designs and illustrations.
Next, I will show you the main tools and shortcuts used in this course and how to draw a quick sketch using Adobe Illustrator.
Then, you will learn how to vectorize your designs and add color and gradients like a pro. And finally, you will discover how to make your designs shine by adding organic textures.
BONUS: Throughout the course, I will give you hands-on tips and tricks to speed up your process and be productive.
By the end of this course, I assure you that you will gain the confidence and knowledge to create fun and eye-catching designs in the shortest time possible.
Who is this class for?
Whether you are an illustrator, graphic designer, or creative artist looking for a refresher on the basics, or someone curious about initializing in the illustration field, this class is for you.
Welcome!
What will you learn?
The language of shapes
Adobe Illustrator's main tools and shortcuts
Sketching your designs
Working with layers
Coloring your designs
Creating gradients
Adding organic textures
Tips and tricks to speed up your process
Save and export files
What do you need?
Attitude and willingness to learn
Access to a PC
Adobe Illustrator Software
Download links: