Experience Points – Composition in Game Worlds by Karen Stanley

2022-09-20

Video Tutorials
/
Game Development Tutorials

351

0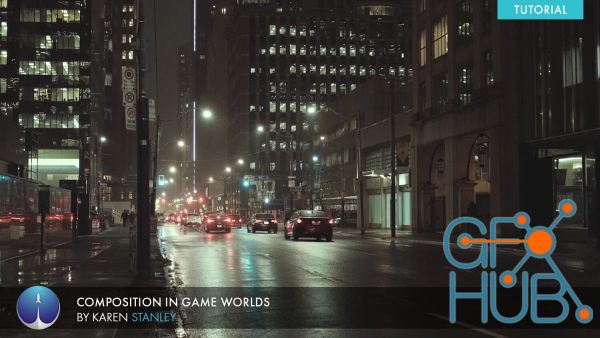 Experience Points – Composition in Game Worlds by Karen Stanley.
Game worlds are a result of multiple departments working together on the same goal and ensuring that the end product is visually appealing, informative and fun can be difficult. Understanding how composition works in game worlds and not only an image is extremely important and in this tutorial Karen Stanley, will explain why composition is so vital, how to correctly use it and even analyze and breakdown existing titles so that you too can understand just how much framing your favourite games do without you even realizing.
Whether you're a seasoned artist, student, hobbyist or someone just starting out, grab this tutorial and learn an essential workflow that will allow you to work faster and more efficiently. Fuel your Creative Mind today.
THE ARTIST
Karen Stanley is a Senior Environment Artist at Ubisoft Toronoto, as well as host of the popular Artstation challenges. Karen is an extremely versatile artist capable of delivering a high quality result on any task be it foliage, props or an entire environment. Her work can be seen in titles such as The Division 2 where gameplay and storytelling through environments is extremely important and her experience on such a title makes her a perfect instructor in delivering you this tutorial.
CONTENTS
30 Minutes
1080p Resolution
SOFTWARE
Just your brain!
LEVEL
Beginner
This is a theoretical tutorial and has been designed to teach you how composition is used in game worlds and why.
Download links: