Udemy – Learn To Draw: A Complete Course For Beginners To Improvers

2023-02-1

Video Tutorials
/
Drawing/Painting tuts

562

0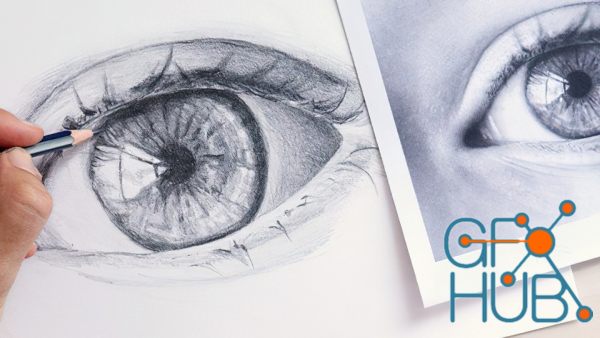 Learn the skills needed to be able to see the way an artist sees, including sketching, proportion, tone and much more.
What you'll learn
How to see the way an artist sees
Practical skills for sketching and shading realistically
How to measure proportions and angles and translate these into your drawing
How to look at a subject as a combination of lines/shapes/tones
How to build a drawing from start to finish
Sketching, shading, gesture drawing, contour drawing and more
Requirements
An interest in the fundamentals of drawing
Description
Have you always wanted to learn how to draw? Are you struggling to get better at drawing? Often artists appear to have a magical ability to see something – really see it – and draw what they see near perfectly. In this specialist drawing class we'll delve into those seemingly magical skills and learn how to really look at a subject and draw it.
I've been teaching Learn To Draw classes for a few years now with lots of successful results. Through my teaching experience I've been able to develop and refine a series of classes to teach anyone to learn how to draw. In this course I've taken what works best and put it together in a five part course to take you from beginner to improver! Even if you've been drawing for a while you'll find useful skills and practice exercises to take your drawing to the next level.
WHAT TO EXPECT
The aim of this course is to enable the student to change the way they see - to look at what they are drawing as a series of lines, shapes and tones and to be able to successfully translate this onto paper. Each part of the course below covers a key aspect of learning to draw and includes explanations, exercises and a practice project.
Part 1: Sketching and Shading Basics
Part 2: Looking at Edges
Part 3: Proportion
Part 4: Tone & Shading
Part 5: Final Drawing Project: The Eye
To succeed at drawing requires practice, practice, practice! - It's very similar to learning a musical instrument - you can understand all the theory in the world but to become competent at playing you need to put in the practice. To successfully improve your drawing will require a commitment to practicing and I suggest spreading this course out over 5-6 weeks with self-practice in between classes. I'm more than happy to give you feedback on your drawing or answer any questions you may have along the way!
Download links:


Archive
« June 2023 »
Mon
Tue
Wed
Thu
Fri
Sat
Sun
1
2
3
4
5
6
7
8
9
10
11
12
13
14
15
16
17
18
19
20
21
22
23
24
25
26
27
28
29
30