Udemy – Learn To Draw Anime-Manga Characters With Easiest Technic

2023-01-5

Video Tutorials
/
Drawing/Painting tuts

477

5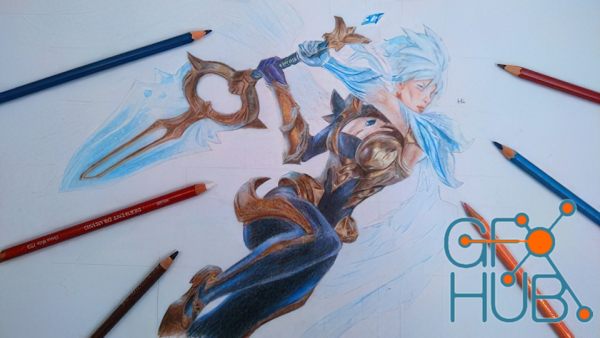 Learn Anime and Manga with Fastest and the Most Effective Method!
What you'll learn
Drawing anime character with easiest method
Shading ,blend and coloring
Using geometrical shapes while drawing
Draw anime character face and different styles of eyes
Body anatomy for male and female
Character emotions
Requirements
Pen and paper
Description
"Learn To Draw Anime And Manga With Easiest Method"Hello. I designed this course for you to learn anime and manga drawing in the easiest and fastest way. We will learn аbout:Use geometrical shapes while drawing ( We will understand the power of triangle, circle, and square )Shading basicsColoring basicsDraw anime character face( We will talk about different types of anime eyes and you will be able to draw different styles )Body anatomy for male and femaleCharacter poses basicsCharacter emotionsLineartAnd more!At the end of the videos, I've included resources for you to learn this lesson effectively.At the end of the course, we will make an example that combines all of what we learned.I prepared this course for beginners.I will draw on paper because I think this is a good way for beginners to draw but you don't have to use paper,Digital drawing is also a good way to draw anime characters.We will learn some things about shading and coloring but we won't go that much deep.My purpose is to teach you to draw anime and manga characters with your imagination and be used to using geometrical shapes while drawing.That's all. I hope you will find my course useful. Feel free to ask anything on your mind while the course.
Who this course is for
Anyone who wants to draw anime
Download links: