RGGEDU – Commercial Color Grading with Sef McCullough (ENG/RUS)

2020-11-11

Video Tutorials

1 760

1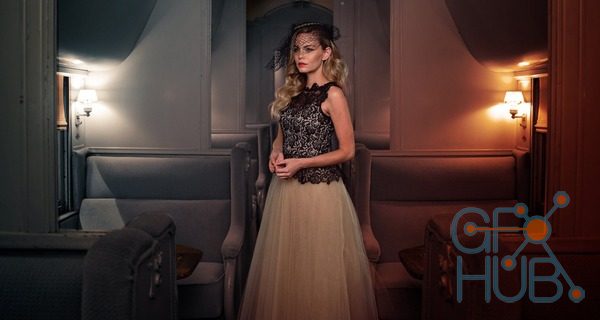 Commercial Color Grading with Sef McCullough – new video learning by RGGEDU
Have you ever looked at a polished image and wondered how the retoucher achieved that color grade? In this tutorial Sef McCullough reverse engineers images and shows how to recreate a specific grade. There are several approaches to color grading, but unfortunately, too many of the techniques used by photographers and retouchers are destructive and deteriorate the quality of image. Throughout this tutorial Sef goes over non-destructive methods to color grade for commercial imagery, provides insight on color theory, and helps expand your creativity when working on an image. Sef approaches his work by first analyzing the colors that are actually in the image, and not just the ones we perceive with our eyes. This advanced workflow will allow you to create stunning color in your images without degrading the quality.
--------------------------------
Вы когда-нибудь смотрели на безупречное изображение и задавались вопросом, как ретушер добился такого цвета? В этом курсе Сеф Маккалоу меняет задуманные образы и показывает, как воссоздать определенную цветовую гамму. Существует несколько подходов к цветокоррекции, но, к сожалению, слишком многие способы, которыми пользуются фотографы и ретушеры, разрушительно влияют на качество изображения. На протяжении всего курса Сеф использует обратимые техники для коррекции цвета рекламных изображений, дает подробное представление о теории цвета и помогает развивать свою креативность при работе с изображениями. Подход Сефа к своей работе заключается в анализе цветов, которые действительно присутствуют в изображении, а не только тех, которые воспринимаются нашими глазами. Такой более современный рабочий процесс позволит вам создавать потрясающий цвет на ваших изображениях без ухудшения качества.
MP4 1920x1080 | 3h 28m | ENG/RUS | Project Files | 3.31 GB
Download links: