Uartsy – Environment Creation in Unreal Engine 4 (ENG/RUS)

2020-12-7

Video Tutorials

1 017

0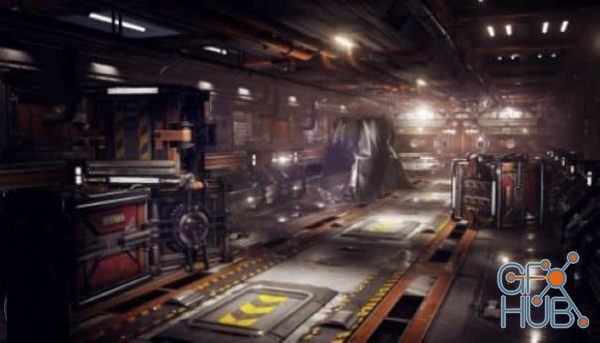 Uartsy – Environment Creation in Unreal Engine 4 (ENG/RUS)
Environment artists set the tone for the entire game world and are critical to building games that keep us entranced for hours on end. The best environments immerse us in the story and make us feel like we're truly part of these fantasy worlds.
In this course from world-renowned artist and favorite ZBW instructor, David Lesperance, you will learn to create those stunning, memorable environments using the very same techniques and programs that the pros use, including Unreal Engine 4.
The 5 most important lessons:
How to get started creating 3D assets for fully immersive video game environments
How to take your environment art to a whole new level with advanced modeling and sculpting techniques
How to set up your 3D environmental assets and create a functioning game world in Unreal Engine 4
Tips for setting the mood and capturing the feeling of a given scene in your game
Plus more professional tips and best practices for environment artists working in game production
Course Outline
Project 1 : Basics of Modeling for Games
Project 2 : Building a Design Kit, Starting the Hallway Model and setting up Collision
Project 3 : Creating UV's in Headus and 3DS Max
Project 4 : Tuning Texture Maps
Project 5 : Stacking UVs and Creating Light Maps
Project 6 : Spline Modeling and UV'ingThe Sci Fi Crate
Project 7 : Creating Realistic Fabric in Marvelous Designer
Project 8 : Creating a Tileable Floor Asset
Project 9 : Texturing in Quixel Suite and Better Understanding Light Maps
Project 10 : Creating a Prop From a Concept
--------------------------------
Художники по окружению задают тон всему игровому миру, что играет решающее значение для построения игры, которая способна держать наше внимание несколько часов подряд. Лучшие миры погружают нас в свою историю и позволяют чувствовать себя их частью.
В этом курсе от всемирно известного художника и лучшего инструктора ZBW, Дэвида Лесперанса, вы научитесь создавать такие незабываемые и потрясающие окружения, пользуясь теми же методами и программами, что и профессионалы. Это касается и Unreal Engine 4.
Пять наиболее важных уроков:
1. Как приступить к созданию 3d активов, способных поддерживать эффект погружения.
2. Как вывести искусство создания окружения на новый уровень, включающий передовые методы моделирования и скульптурирования.
3. Как собрать игровые 3d активы воедино и создать работающий игровой мир на Unreal Engine 4
4. Советы относительно создания настроения и захвата ощущений разных сцен вашей игры.
5. Профессиональные советы и лучшие способы работы над окружением от действующих игровых художников.
Содержание:
Проект 1: Основы моделирования.
Проект 2: Создание инструмента дизайна, начало работы над моделью и настройка взаимодействий.
Проект 3: Создание UV развертки.
Проект 4:Настройка текстурных карт.
Проект 5: Упаковывание UV и создание карт света.
Проект 6: Сплайновое моделирование и развертка научно-фантастического ящика.
Проект 7: Создание реалистичной ткани в Marvelous Designer
Проект 8: Создание затайленного материала пола.
Проект 9: Текстурирование в Quixel Suite и более глубокий разбор карт света.
Проект 10: Создание реквизита из концепта.
David Lesperance
Движимый любовью к Барокко, Дэвид Лесперанс получил образование в области изобразительных искусств и, вскоре, начал работать художником в сфере развлечений и игровой индустрии. В том числе, некоторое время был частью команды, создающей синематики в Blizzard Entertainment. За последние 8 лет, Дэвид внес вклад в игры от Microsoft, Activision и Midway. После завершения работы над Halo 4, он стал частью команды Valve.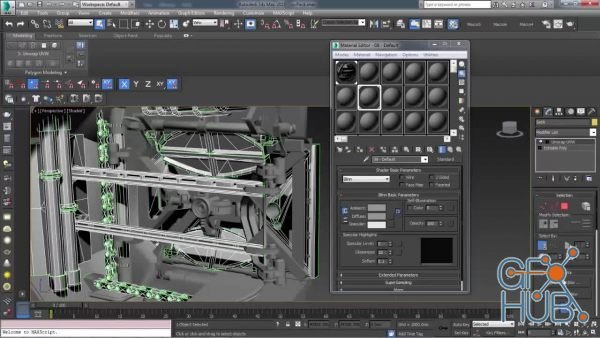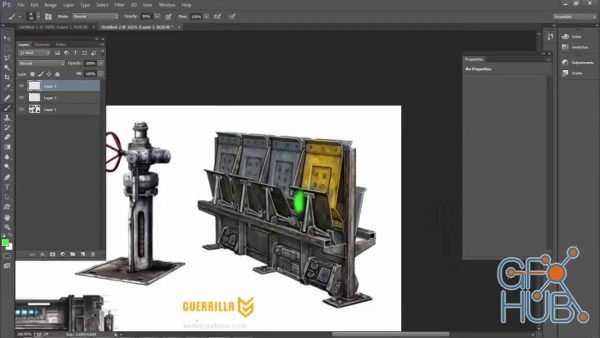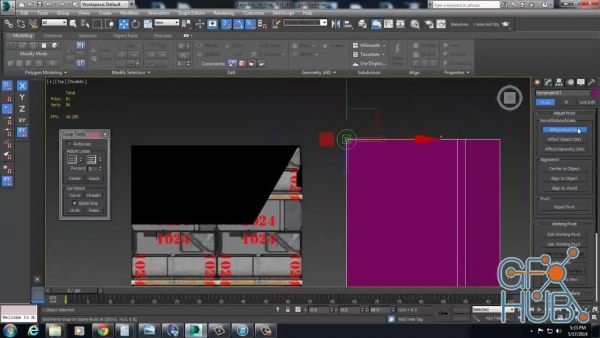 Download links: