Udemy – Zbrush from ABSOLUTE zero to PRO (RUS)

2020-10-29

Video Tutorials

715

0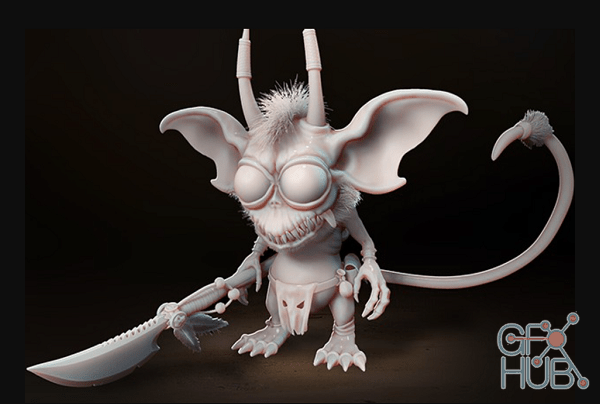 Udemy – Zbrush from ABSOLUTE zero to PRO (RUS)
Create your own characters in Zbrush! Even if you never understood how it works and how to use this program. In this course, you will learn all the relevant and working techniques for creating your own characters and equipment for them.
No prior knowledge is required, the course is designed for people who have never had any experience in Zbrush and digital sculpting.
---------------------------------
Zbrush с АБСОЛЮТНОГО нуля до ПРО (2020)
Создавайте собственных персонажей в Zbrush! Даже если никогда не понимали, как это работает и как пользоваться этой программой. Из этого курса вы узнаете все актуальные и работающие техники для создания собственных персонажей и снаряжения для них.
Никаких предварительных знаний не требуется, курс рассчитан на людей, ни разу не имевших опыта в Zbrush и цифровом скульптинге.
Вы станете легко ориентироваться в интерфейсе программы и находить нужные вам функции.
Вы изучите все необходимые горячие клавиши для максимально эффективной и быстрой работы
Вы научитесь пользоваться приёмами и техниками, которые используют множество профессионалов в индустрии
Вы освоите все необходимые инструменты, работу с масками, настройку и создание кистей
Вы научитесь работать с Dynamesh, ZRemesher, Sculptris Mode, ZSphere и LiveBoolean
Вы создадите собственного персонажа, используя полученные навыки и знания из этого курса для закрепления материала

Продолжительность: 13:39:32

Видео: AVC/H.264, 1280х720, 30fps, ~1 391 Кбит/сек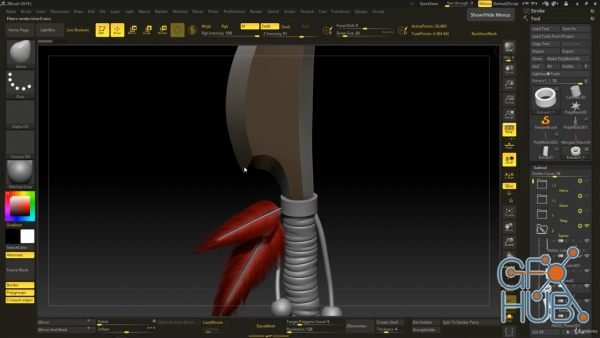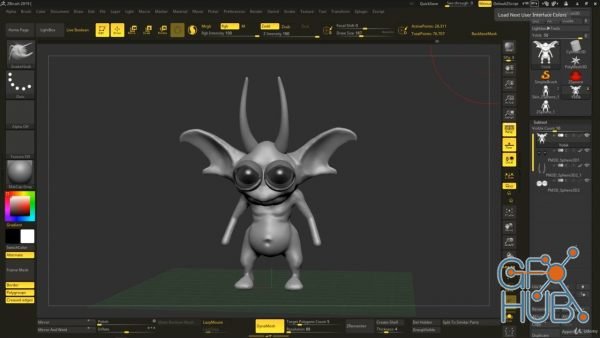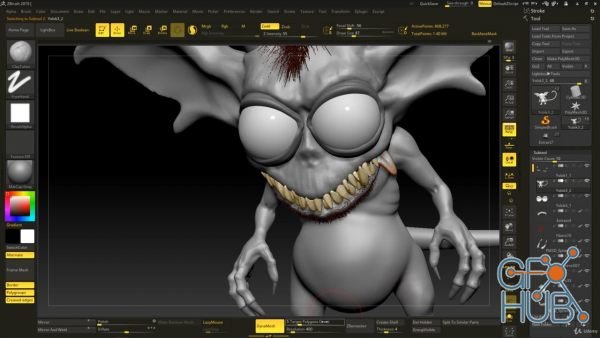 Чему вы научитесь
Вы станете легко ориентироваться в интерфейсе программы и находить нужные вам функции.
Вы изучите все необходимые горячие клавиши для максимально эффективной и быстрой работы
Вы научитесь пользоваться приёмами и техниками, которые используют множество профессионалов в индустрии
Вы освоите все необходимые инструменты, работу с масками, настройку и создание кистей
Вы научитесь работать с Dynamesh, ZRemesher, Sculptris Mode, ZSphere и LiveBoolean
Вы создадите собственного персонажа, используя полученные навыки и знания из этого курса для закрепления материала
Для кого этот курс:
Разработчики игр, желающие создавать модели для игр самостоятельно
2D художники, желающие освоить мощный инструмент для использования в своих работах
3D моделеры, желающие расширить свой арсенал инструментов и улучшить качество работ
Скульпторы, желающие освоить цифровой скульптинг (Digital Sculpt) в кратчайшие сроки
Все, кому интересен цифровой скульптинг и 3D графика
Download links: