Udemy – AutoCAD Fundamentals (2023)

2023-02-24

Video Tutorials
/
3D Tutorials

371

0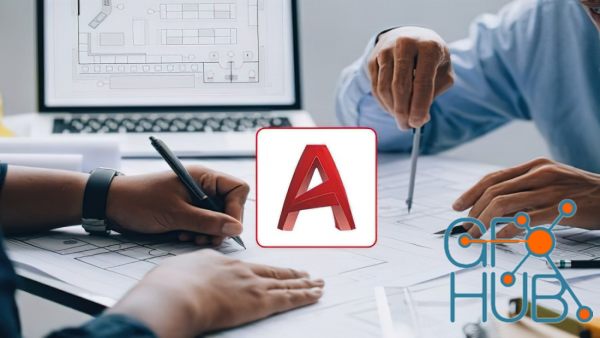 What you'll learn
Ability to develop holistic skills of design and drafting
Ability to navigate the software interface and make appropriate settings prior drawing
Identify various draw and modify tools and acquire knowledge on their usage
Prepare the software interface for design of two dimensional designs and isometric drawing
Know the different types of drawing and utilize the best approach for the designs
Ability to utilize various file management features
Requirements
No experience is required.
You will learn everything about drafting/drawing in this course
Description
AutoCAD Fundamentals is a course that focuses on the use of the AutoCAD software. AutoCAD is CAD software that is used globally in the engineering, construction, and design industries for drafting and modeling. It is built to assist in creating, modifying, optimizing, and sharing accurate information on drawings. In this course, the right skills for its usage were well illustrated. AutoCAD is one of the most popular Computer Aided Design (CAD) program developed to help professionals to design products, buildings or structures without having to draw up plans manually. It has many in-built tools to help engineers, architects or designers work on individual projects.This is an AutoCAD 2D course that would introduce you to some drawing features and likewise, there is a project that will aid the learning process. At the end of the course, you should be able to pick up projects and designs in your respective industries. The following were covered in this course:Getting familiar with the interface, AutoCAD drawing tools, AutoCAD modify tools, Precision tools, Layer management, Annotation tools, Leader, Hatch, Blocks and attributes, External reference, Parametric constraint, Orthographic and isometric drawing, Plotting and publishing.This is the course for you if you want to learn how to use AutoCAD and related software.
Download links:


Archive
« March 2023 »
Mon
Tue
Wed
Thu
Fri
Sat
Sun
1
2
3
4
5
6
7
8
9
10
11
12
13
14
15
16
17
18
19
20
21
22
23
24
25
26
27
28
29
30
31