Udemy – Comprehensive Course On Autocad:2D Drafting And 3D Modelling

2023-01-23

Video Tutorials
/
3D Tutorials

121

0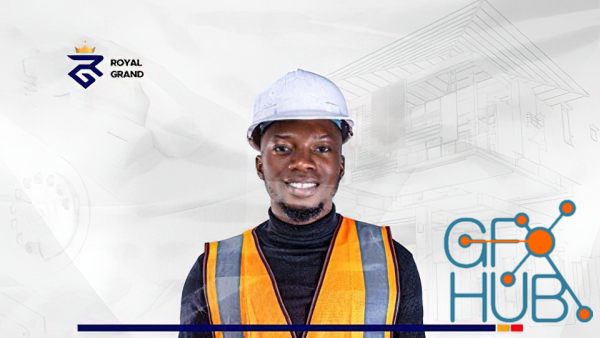 For Civil Engineers, Mechanical Engineers, Architects, Drafters and Designer, use AutoCAD quickly and Professionally
What you'll learn
How to use AutoCAD
AutoCAD 2D Drafting And 3D Modelling
How to convert 2D to 3D
How to create Mechanical Design
How to create Mechanical/Machine representation
Introduction to AutoCAD Electrical Drafting
How to create lighting layout plan.
AutoCAD Electrical wiring
Create title block and printing created drawings
Requirements
A windows version of the AutoCAD software.
A laptop and Passion to learn.
Description
This AutoCAD course is designed for people who wish to learn everything about AutoCAD in a self-paced, simple-to-understand manner. By following the course module, a beginner can start learning how to use AutoCAD software from scratch.This course is ideal for users who don't have prior knowledge of AutoCAD, it contains all the topics that you need to work with AutoCAD software.You can start Learning how to use AutoCAD software as beginner right from scratch by following the course module. This course was designed for you to learn AutoCAD basics, as well as AutoCAD interface and commands, how to edit, dimension, 2D Engineering Drawings, Mechanical Design, create floor plans, Electrical design and print drawings, this will enhance your career and make you a skilled professional Design engineer, Electrical Engineer, Mechanical Engineer or an Average AutoCAD user.This course contains a detailed explanation of AutoCAD commands and their applications to solve drafting and design problems. Every command is thoroughly explained with the help of examples and illustrations. This makes it easy for users to understand the functions and applications in the drawing. After going through this course, you will be able to use AutoCAD commands to make a drawing, dimension a drawing, applying constraints, insert texts and blocks, create 3D objects, generate drafting views of the model, 3d print a model, use CAD Standards, and advanced applications in AutoCAD software.This course covers basic drafting and designing concepts such as dimension principles, and assembly drawing that equip the users with the essential drafting skills to solve problems in AutoCAD.
Download links:


Archive
« March 2023 »
Mon
Tue
Wed
Thu
Fri
Sat
Sun
1
2
3
4
5
6
7
8
9
10
11
12
13
14
15
16
17
18
19
20
21
22
23
24
25
26
27
28
29
30
31