Udemy – 3ds max marathon MODELING THE RABBIT GAME

2023-02-10

Video Tutorials
/
3D Tutorials

216

0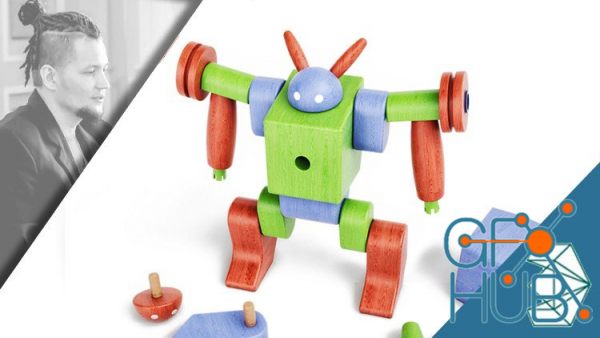 You will discover a fascinating new world - the world of 3D graphics!
What you'll learn
Gain an understanding of what 3d graphics
Initial skills will emerge
Learn to animate
Learn how to render
Requirements
Install 3ds max and preferably v-ray
Description
3Ds Max is 3D modeling, animation, and rendering software designed and developed for games and design visualization. The program is included in Autodesk's collection of multimedia and entertainment software products.
It is also included in Autodesk's Architecture, Design and Construction collection and is one of the tools in product design and manufacturing.
3Ds Max is used by artists and visual effects professionals in the film and television industries, as well as game developers and designers to create virtual reality games. The software is very useful for designing buildings, infrastructure and construction, as well as product development and production planning.
In addition, 3DS Max helps users create massive game worlds, detailed characters, customize building environments, create scenes with lots of people, and simulate the physical properties of fluids such as water, oil and lava.
Program description and features
This is a cross-platform application for developing models, scenes, animations, materials and everything related to the 3D world. All the special effects in the movies, presentations of new models of machinery, clothing, cars - all this is a pre-designed three-dimensional models, which then become real objects.
Professionals choose 3Ds Max for several reasons, one of which is the support of all existing scripts and plugins. For a craftsman, what matters most is unlimited potential and possibilities, and simplicity and convenience come second.
Download links: