Udemy – Twinmotion For Interior Designers – Apartment Viz

2022-08-17

Video Tutorials
/
3D Tutorials

318

0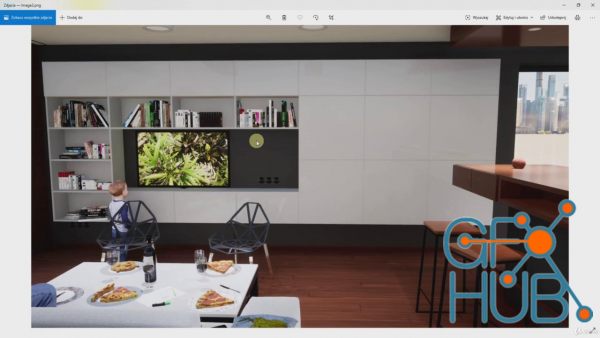 Interior design - easy 3D rendering 360 VR for Archicad Sketchup 3ds Max Revit Cinema 4D users
What you'll learn
Create perfect photorealistic interior visualizations
Importing a prepared design - a 3D interior model.
Navigation in the interior space of the virtual world of Twinmotion.
Assign and edit materials
Daylight settings and the insertion of new light sources.
Inserting furniture, interior design elements, characters.
Camera, frame and scene settings.
Requirements
Computer with Twinmotion installed
General computer literacy.
Description
Welcome to the Twinmotion course for interior designers. This course will teach you how to create perfect photorealistic visualizations in real time in the best rendering program.If you work in programs such as Sketchup Archicad Revit 3Dmax Cinema 4D or other 3D modeling applications, you would like to present your projects in the form of photorealistic renderings or 3D VR presentations, this course will teach you not only the use of visualization tools but also the tricks used by professionals.My name is Adam Kściczyk. I am an active architect, a member of the Chamber of Architects of the Republic of Poland and the Association of Polish Architects.In parallel with running a design studio, for many years I have been organizing stationary training courses, workshops in the field of 3D modeling and visualization of architecture, interiors, furniture and gardens. Sharing my experience and practical knowledge gives me great satisfaction - I feel as if I am passing on secret codes that are used in computer games to acquire a new type of skills or move to the next stage.I understand very well what it's like to be a beginner. While studying at the Faculty of Architecture and Urban Planning of the Silesian University of Technology in Gliwice, I started my adventure with 3D software.I am sure that after completing the course you will be able to successfully create excellent 3D graphics from your own designs.We will be designing the interior of a small apartment. At the beginning, we will navigate in the virtual world of Twinmotion, then we will edit materials, we will arrange furniture and interior design elements. We will illuminate the scene with daylight and artificial light, set up cameras, compose and frame the image. And finally, the most important point of the program, we will render great photorealistic visualizationshowever, as I mentioned before, rendering in Twinmotion is generated in real time - like in computer games, therefore you will observe the changes on a regular basisAs an architect, I use these techniques on a daily basis. During the course, I will provide you with practical knowledge resulting from my professional experience - you will learn secret codes :)I am well aware that when launching the program for the first time, the multitude of functions, tools and settings can be stunning - that's why I prepared this course for people like you who are just taking their first steps in creating 3D graphics and want to learn the best visualization program.Thank you for your interest in this course. See you at the first lecture !
Download links: