Udemy – Understanding Autodesk Maya

2022-09-28

Video Tutorials
/
3D Tutorials

275

0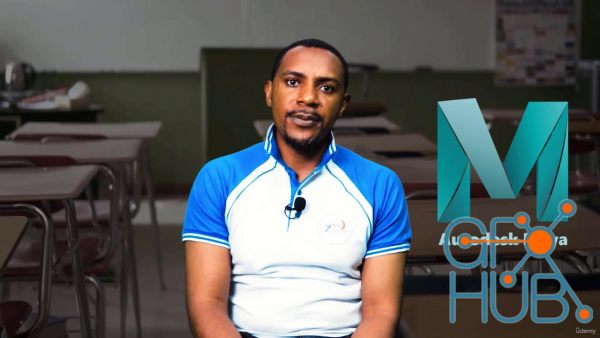 Maya Essential Trainings
What you'll learn
Create 3D backgrounds/environments and characters
An understanding of the 3D world
Autodesk Maya fundamentals, and knowing how to manipulate the functionalities of the software
Understand the principles of animation
Understand the fundamentals of rigging
Understanding the application of materials and textures
Requirements
A computer installed with Windows/Linux/OS X
At least a core i5, Minimum of 8GB RAM, A good Graphics card[Nvidia, GTX.....]
Internet connection
A three-buttoned mouse
Description
Maya is a modeling, animation, and rendering package for Windows, Linux, and Macintosh. It's used a lot in feature films, video games, and television. Learning Maya will give you a great entry into any of those fields. Maya is a 3D computer Graphic Application which is used in the development of video games, 3D applications, animated films, TV series, and any visual effects. This software can create heavy models, which help us give Ultra 3D effects that create a realistic view at the user end. In addition to simulating the movements of objects and particles, Maya makes it possible to portray emotions in animated characters by enhancing facial expressions and the realism of body language.
In this course, you get an overview and understanding of the 3D process, which involves modeling, texturing, lighting, animation, rendering, and compositing. The course will introduce you to the functionalities of the software, enabling you to understand the interface and tools within for 3D Design.
After completing this course you will be able to perform the following: Autodesk Maya fundamentals, Knowing how to manipulate the functionalities of the software, An understanding of the 3D world, Create 3D backgrounds/environments and characters, Animate created models, Understand the principles of animation, Understand the fundamentals of rigging, Understanding the application of materials and textures, And so much more....
Who this course is for
Beginner level
Refresher course for intermediate level
Download links: