Udemy – Blender Character Creation Megacourse: Beginner to Expert

2023-01-14

Video Tutorials
/
3D Tutorials

1 154

0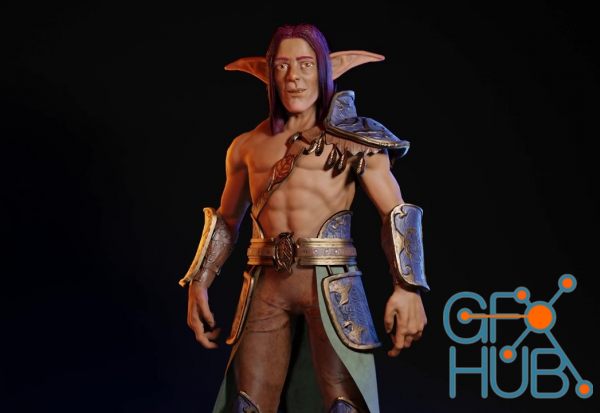 Learn how to use Blender and create and model 3D characters for games and animations!
What you'll learn
How to use Blender and its elements
The interface and different tools of Blender
The principles of 3D character creation
The principles of advanced modeling techniques
The principles of sculpting
How to correctly use textures and materials
How to master the lighting, rendering and presentation of your 3D character
How to put these skills together to create your own characters
Make a 3D art ready portfolio
Requirements
No previous knowledge of Blender required
A desire to learn!
A positive attitude!
Description
Learn all there is to know about character creation in Blender!Model and design like a pro!Have you ever wanted to create a 3D character? In the era of digital art, there are so many programs being used to create three-dimensional assets for games and film. Maybe you are a casual creator looking to develop 3D art for your social media platform, or you want to push it further and make a career out of it. From environments and props, to characters and 3D worlds, you can create it all in Blender and we're here to teach you how.In this course, you're going to learn everything about how you can go from a 2D concept to a 3D game-ready asset using Blender and other free tools. From gathering references, to creating our own character design, we will be doing a full real-time walk through of the 3D production pipeline for game ready characters. You'll even learn the different schools of thought for 3D development, such as 3D polygonal modeling, 3D sculpting and more! Finally, we'll discuss industry standard tools used in production so that you can stay informed and keep an open mind to learn different tools for your development workflow.Our instructors have years of experience not only in graphic design, but also in teaching, and the expertly-crafted syllabus is designed to be easy to follow and thorough. We've even included plenty of real-life examples and digital content for you to study. That's why this is the only Adobe Illustrator course you'll ever need to make your content effective and aesthetically pleasing!Start creating today!After taking this course, you will be able to:Work professionally with BlenderUse advanced modeling, sculpting, texturing and rendering techniquesCreate your own textures and materialsDesign your own 3D characters in Blender
Who this course is for
Anyone who wants to learn computer graphics and 3D artwork - no experience needed!
Artists and game developers who want to learn Blender
Anyone who has started working with Blender, but want to advance their character creation modeling skills
Download links:


Archive
« June 2023 »
Mon
Tue
Wed
Thu
Fri
Sat
Sun
1
2
3
4
5
6
7
8
9
10
11
12
13
14
15
16
17
18
19
20
21
22
23
24
25
26
27
28
29
30