Blender Beginner Character Basics: Rick from Rick and Morty

2021-11-18

Tutorials
/
3D Tutorials

466

0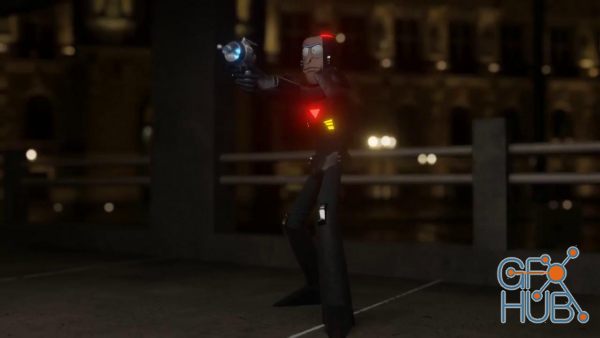 MP4 1280x720 | Total time: 3h 29m | ENG | 2.16 GB
Do you love Rick and Morty and can't get enough of that insufferable grandpa Rick, then this is the class for you!
If you're interested in making animations, movies, or video games, all of those things center around character storytelling. The ability to model human-like characters will always be a useful skill.
In this class not only will you learn to create a SciFi character from scratch, we will also get into how to easily animate the character in only a few minutes using Mixamo the free cloud animation software. We will also cover how to do materials that are a must for your 3D modeling and animation journey.
If that wasn't enough, this is the first class your going to learn how to use Blender 3.0. If you're interested in learning Blender now and want to get ready for the future this is a great place to start.
Requirements
No prior Blender experience
No prior art experience
No video game experience
A great imagination
What you'll get from the course
over 150mins of instructions
Blender User interface essentials
How to use Mixamo and have access to 100s of free character animations
Support and answering of any questions you have
Character design basics
Who is the course for?
This course is for anyone who wants to learn 3D modeling and animation and has no prior knowledge.
Ready to get started? Download Blender 3.0.0 here. Extract the zip file and open the blender.exe file. No installation is needed.
Download links: