Udemy – Fusion 360 Design Concept: Spacecraft

2022-12-27

Video Tutorials
/
3D Tutorials

196

0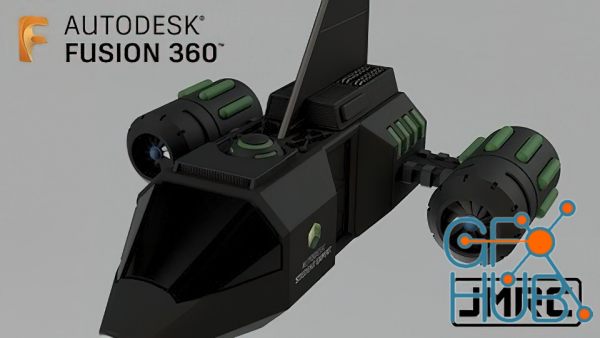 Create your first Fusion 360 Spacecraft now!
What you'll learn
At the end of this course, students will have the confidence to quickly create parametric design concepts with knowledge to move back and forth for reiterations. As a bonus, they will have the opportunity to join Autodesk and Airbus Foundation's Design for Space Travel.
Requirements
This course is intended for students and professionals who has basic knowledge in parametric sketching, parametric contraints part modeling and basic assembly. For those who has experience in parametric CAD modeling packages you will be amazed with the fun challenges, tips and tricks that Jomarc is going to share.
Description
In this course we will model a spacecraftto showcase the speed of Fusion 360 in the concept stage of product design.
Some of the key takeaways are:• We will model all the parts and components for our product concept• Creating feature and body patterns• Add or remove materials thru press pull command• Usage of surfacing tools such as patch, offset, extrude and stitch• Splitting a body into components• Mirror and Symmetry strategies• Follow along with highly detailed light to moderate instruction.
By the end of this course, you will realize the importance of sketches, tools in patch workspace and modify tools in model workspace. Most importantly you will gain the confidence to create your own concept spacecraft in Fusion 360.
Download links: