Udemy – Fusion 360 Product Concepts: Headphone

2022-12-27

Video Tutorials
/
3D Tutorials

126

0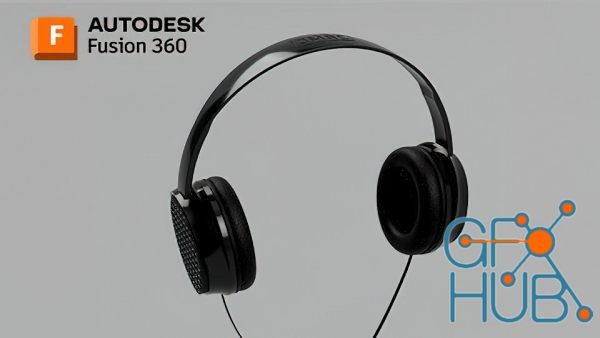 Model a concept Headphone utilizing Fusion 360
What you'll learn
In this course, students will dive straight into 3D product conceptualization of a headphone. Sketch constraints and part modeling techniques will be significantly utilized throughout this course.
Requirements
This course is intended for students and professionals who are knowledgeable in parametric sketching, parametric contraints part modeling and basic assembly. For those who has experience in parametric CAD modeling packages you will be amazed with the fun challenges, tips and tricks that Jomarc is going to share.
Description
In this course, we will model a concept Headphone to showcase the power of Fusion 360 in the development stage of a product design.As key takeaways, you will learn to:• Model all the parts and components for our product concept• Apply In-context and top-down assembly• Import non-native 3D files into assembly• Create feature patterns• Apply joints and joint limits• Add or remove materials through press pull command• Use surfacing tools such as patch, offset, trim, and stitch• Split a body into components• Follow along with highly-detailed light to moderate instructionAbout the instructor.Jomarc Baquiran is an Autodesk Certified Instructor, Autodesk Expert Elite, Autodesk Group Network Leader and a training manager for an Autodesk Authorized Training Center. Together with his team he nurtures and grows one of the largest Fusion 360 communities – Fusion 360 Worldwide Users in Facebook and LinkedIn.By the end of this course, you will realize the importance of sketches, constraints, and modify tools. Most importantly, you will gain the confidence to create your own unique and innovative product concepts with Fusion 360.As always,• Get full lifetime access• Access on mobile and TV• Obtain a Certificate of completionEnroll now and see you inside the course.Happy Learning!
Download links:


Archive
« March 2023 »
Mon
Tue
Wed
Thu
Fri
Sat
Sun
1
2
3
4
5
6
7
8
9
10
11
12
13
14
15
16
17
18
19
20
21
22
23
24
25
26
27
28
29
30
31