FXPHD – RMS201: Physically Plausible Shading in RenderMan Studio

2017-07-11

Video Tutorials

1 073

0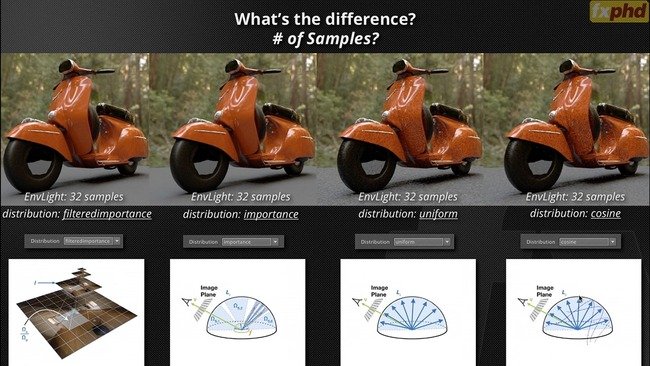 Title:
RMS201: Physically Plausible Shading in RenderMan Studio
Producer:
FXPHD
Video format:
MP4, 1440x900
Duration:
7h
Project Files:
Included
Language:
English
Home Page:
_https://www.fxphd.com/details/384/
Description:
So much has changed since the recent addition of the physically plausible shading paradigm in Pixar's RenderMan, this course presents the concepts, explanations, and practical workflows of this new shading and lighting system in RenderMan Studio. If you're familiar with previous "traditional" rendering in older versions of RenderMan Studio, this course will get you up to speed with the contemporary physically plausible system, and if you're new to RenderMan Studio its a great place to start with the latest techniques used in rendering.
With Physically Plausible Shading, we have a system of new lights and shaders that work very tightly together using raytracing ?and physical properties of materials. New to RenderMan Studio are physically based area lights and shadowing methods, importance-sampled environment lights supporting fully raw captured HDR's, and a whole suite of physically based shaders that support these lights, including the general-purpose shader, glass, and matte.
Before we explore all the shiny new buttons in RenderMan Studio, we start the course off with some scientific concepts and explanations of what exactly is involved in a physically plausible paradigm, and how it differs from previous shaders and lights in RenderMan. Once we're comfortable with the concepts and explanations, we move into the practical use of the new shaders and lights inside RenderMan Studio, and dive into examples of each light and shader, their important settings, and some tips and tricks on how to get the most out of this raytraced physically based rendering system. Depending on class time, other topics covered could be: transient photon maps, volume rendering, and dynamic binding.
Download links: