Gumroad – Blade Tutorial – Tim Bergholz

2017-08-1

Video Tutorials

2 214

4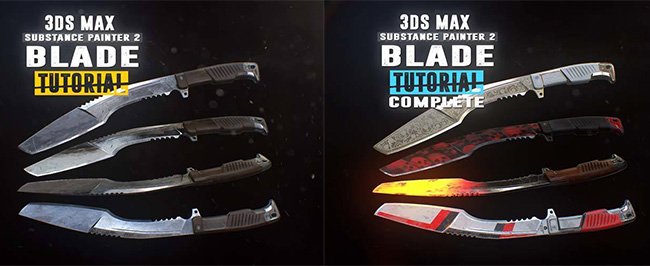 Title:
Blade Tutorial – Tim Bergholz
Producer:
Gumroad
Video format:
MP4, 1920x1080
Duration:
2h 55m
Project Files:
Included
Language:
English
Home Page:
_http://gumroad.com/timb#
Description:
Create a first person kukri knife
Follow along in this compact ~3 hour long tutorial as we model and texture a game ready first person kukri knife. Every step is documented without any fast forwarding. At the end of this you have the option to learn even more with the optional 2 hour long extended edition, available here on Gumroad, in which we go over 10 more triple A quality PBR textures.
The modeling part covers the scene setup followed by the low and high-poly modeling in which we make use of advanced actions, modifiers and tools to help us create our kukri. After the modeling process we will jump straight into the UVW Editor and focus on the importance of an optimized UV-Layout to get the maximum out of our texture.
In the Substance Painter 2 part we will then bake our normal map as well as other important support maps. Right after that you will learn how to create an ultra realistic texture for our kukri. Learn how to create our base layer materials and how to use procedural textures, masks and generators to form up the wear and tear on our kukri resulting in a photo realistic appearance.
Download links: