Skillshare – How to Make Volumetric Patterns in Adobe Illustrator

2019-04-4

Tutorials

54

0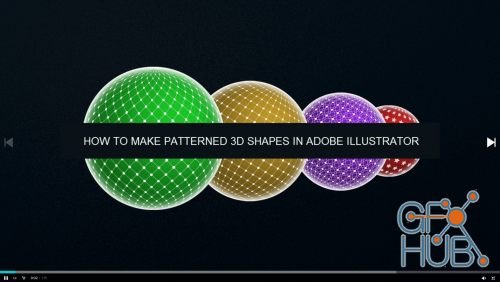 Skillshare – How to Make Volumetric Patterns in Adobe Illustrator
Learn Adobe Illustrator by making custom patterned textures, 3D shapes and finalizing with Photoshop.
In this course you will find: How to make volumetric shapes in Adobe Illustrator. How to make custom patterns. How to export and import your art from Illustrator to Photoshop. How to make a simple animation in Photoshop using Illustrator art. How to make a promo for the course.
From this class you will get on how to use simple yet powerful Illustrator functions to make imperssive volumetric art in short. During that time you will create few wonderful volumetric shapes from simple ellipse, make few different patterns (as the symbols); arrange and export them as ready-to-use pictures and photoshop document. Also i will show you how you can lay it in use with Photoshop post-processing.
I made this course easy and understandable, even the complete beginners can complete easily. It is divided on simple parts for step-by-step learning.
Also i will show you how i made a promo image for this class.
Free download links for «Skillshare – How to Make Volumetric Patterns in Adobe Illustrator»: