PolyUnwrapper v4.2.7 For 3ds Max 2010 – 2017

2016-11-8

Plug-ins
/
GFX Plugins

1 578

0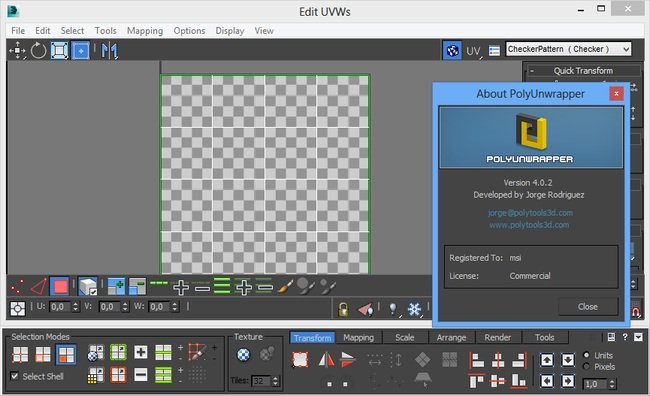 Download PolyUnwrapper v4.2.7 For 3ds Max 2010 – 2017
PolyUnwrapper is a complete set of professional tools designed for the texture artists, especially for the architectural and game industries.
It contains plenty of features that will greatly help you improve your unwrapping workflow.
Main Features Features
Multi Stitch. Stitch Multiple Shells at once
Custom Packing algorithm and tools
Tool for matching the Shells Width and Height
Easy Grid Spacing
Render UV Tiles (UDIM)
Cycle Checker map
PolyUnwrapper Toolbar now keeps on top of the Unwrap Editor
Render Open Edges
Additional Info:
The plugin does not overwrite any 3ds Max setting, nor does it save any information with your scene, so you can use it and then open the same scene in another machine where PolyUnwrapper is not installed.
Version Requirement:
3ds Max 2010 – 2017
Download links:

http://hitfile.net/2FuDGUQ

http://nitroflare.com/view/AB4FF5306E05310/PolyUnwrapperv4.2.73dsMax2010to2017.rar