Unreal Engine Marketplace – Battle Royale – Zone

2021-12-30

Game Development
/
Unreal Engine Assets

233

0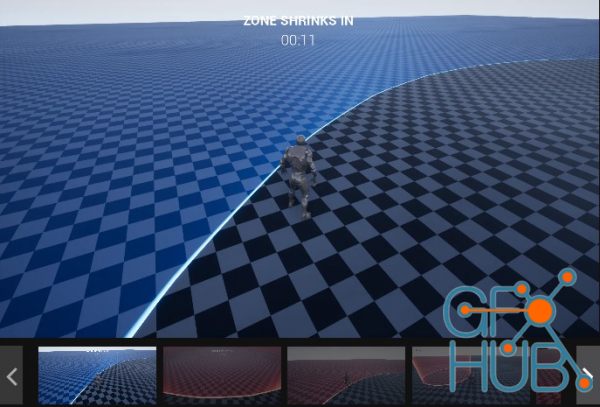 Download Unreal Engine Marketplace Asset – Battle Royale – Zone.
This asset adds "Zone" that is used in Battle Royale games(like FNBR, PUBG, etc).
It is fully customizable, easy to integrate and fully supports multiplayer.
Available settings:
1. Changing start and final sizes of the zone and it's height.
2. Zone "steps", their time and time till it reaches the next step.
3. Information about zone's time and status. It's easy to change if you look through the tutorial in asset's folder.
4. Fully customizable material for zone (Color, opacity, etc..)
Asset Details:
Current Version: 4.17-4.27
More Info: https://www.unrealengine.com/marketplace/en-US/product/battle-royale-zone
Download links: