Unreal Engine Marketplace – Weapon Customization System

2021-12-30

Game Development
/
Unreal Engine Assets

515

4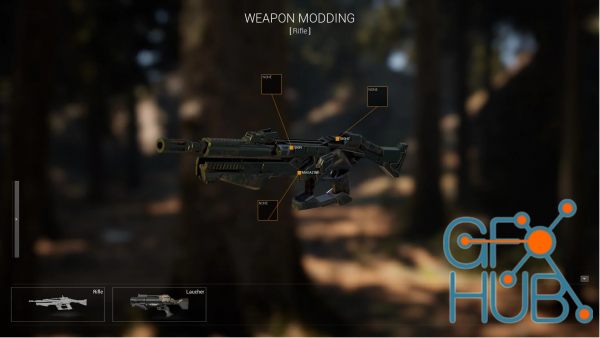 Download Unreal Engine Marketplace Asset – Weapon Customization System.
Easy to use customizable weapon system consists of all types of attachment control and skin system.
Features:
Easy to use just drag and drop to your scene.
Automatically center which is weapon. (Auto pivot)
Customizable lighting settings.
Rotate and clamp settings.
Included special effect like outline, dissolve and parallax.
Customizable sky settings.
A few camera settings.
Diffrent two UI style and fully customizable. (Sounds,colors,effects)
Customizable weapon stat system.
Asset Details:
Current Version: 4.17-4.26
More Info: https://www.unrealengine.com/marketplace/en-US/product/weapon-customization-system
Download links: