How to Draw Dogs – Easy Step-by-Step Instructions (EPUB, PDF)

2023-01-2

Books, magazines

142

0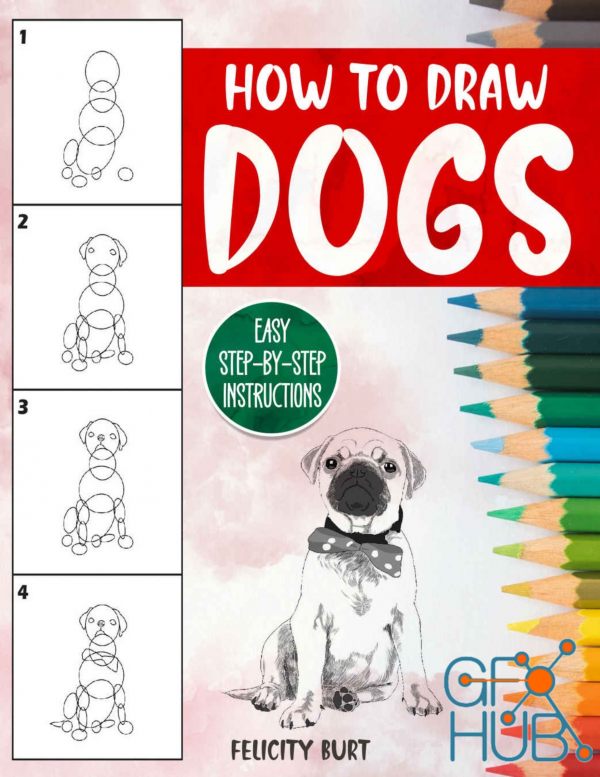 How to Draw Dogs – Easy Step-by-Step Instructions.
English | 2022 | ASIN: B0BL15TQB8 | 70 pages | EPUB,PDF | 8.02 Mb
Are you a Dog Lover? Have you ever wanted to Express Yourself by Drawing Dogs? Do you want a nice, Creative Break from Electronics? Well, guess what? With a little help, You absolutely Can!!!
With this Step-by-Step Guide, you will learn How to Draw a big range of Dog's breeds, including Border Collie, Dachshund, Puggle, Golden Retriever, Beagle, German Shepherd, Greyhound, Alaskan Malamute… and many more! There is no problem if you are a beginner: using this tutorial you will find yourself creating great drawings. This book is helpful to anyone wanting to Draw Dogs.
Here you will find
25 Realistic Illustrations.
35 most Curious Facts about Dogs to add Fun and Amaze you, allowing for an Educational, well-rounded Artistic Experience.
Enjoy the independence of learning at your own pace and Relax by creating Amazing Works of Art you'll be proud of.
Download links: