How to Draw Cats – Easy Step-by-Step Instructions (EPUB)

2023-01-3

Books, magazines

95

0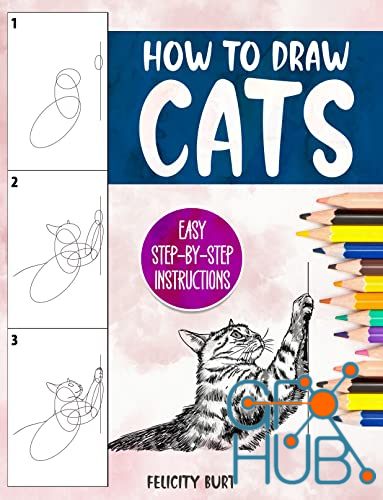 How to Draw Cats – Easy Step-by-Step Instructions.
English | 2022 | ASIN: B0BC5ZCL39 | 67 pages | EPUB | 1.85 Mb
How to Draw Cats: Cats Drawing, The Step-by-Step Way to Draw Cats, Learn How to Draw Cats for adults and kids, boys and girls of all ages.
Enjoy the pleasure of drawing.
Do you like Cats and art activities?
Do you like drawing?
If you are interested in learning how to easily draw beautiful Cats and Kittens, then keep reading…
This is a wonderful introduction to drawing Cats. With this book of Cat drawing, you will easily grow your drawing skills. An experienced teacher will guide you through the drawing process, from initial shapes to the finished Cat. Each page has 4 drawing steps to follow, which will help you to create great drawings. Even absolute beginners can do it!!!. Just start with basic shapes like ovals and circles and you will end up creating masterpieces!!!
With this book drawing beautiful Cats and Kittens will be fun and easy, and you will gain benefits like
Learning or growing your drawing skills.
Having a funny and relaxing hobby.
And much more!!! Art skills are essential for children and adults. They help with your creativity, your imagination, your motor skills, and your coordination.
And it is so fun!
So, what are you waiting for?
Download links: