ArtStation – Stitches, Seams, Staples v2

2022-09-9

Zbrush, Substance tools

1 203

0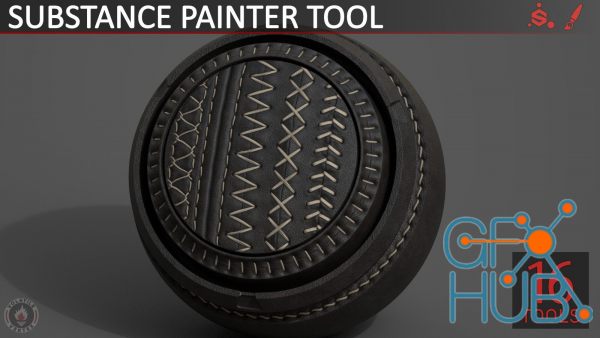 ArtStation – Stitches, Seams, Staples v2.
Stitches/Seams Tool for Substance Painter (16 brushes/tools). They support Metallic/Roughness workflow. Files created in Substance Painter 2021.1.1 so they won't work in older version that don't support "Dynamic Stroke"
Release Notes
Added double stitching option to some of the stitches (stitch-01, stitch-02, stitch-09, stitch-10, stitch-11, stitch-12, stitch-13, stitch-14, stitch-15).
Installation: Extract "DOUBLE_STITCHING.zip" file and darg&drop import .sppr files
or on Windows OS replace .sppr files in:
"C:\Users\YOUR_USER_NAME\Documents\Allegorithmic\Substance Painter\shelf\presets\tools".
Download links:


Archive
« September 2023 »
Mon
Tue
Wed
Thu
Fri
Sat
Sun
1
2
3
4
5
6
7
8
9
10
11
12
13
14
15
16
17
18
19
20
21
22
23
24
25
26
27
28
29
30