Udemy – The Videographers Roadmap

2023-02-18

Video Tutorials
/
Video Edit/Filmmaking tuts

265

0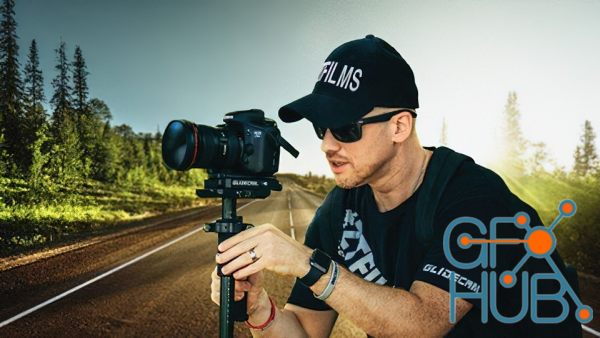 A Proven Roadmap That Fast Tracks You To Finding And Landing Your Ideal Clients With Professional Videos
What you'll learn
Learn the skills needed to create professional creative videos for brands that add massive value.
Learn the strategies that will help you build your client base and attract brands.
Learn how to leverage YouTube and other social media platforms to grow your videography portfolio into a profitable business.
Learn how to film and edit videos creatively that can be used in marketing a brand or product.
Learn how to develop your videography into a full-time business using a proven roadmap.
Learn the psychology of video marketing and how it is used to help videos go viral.
This course will help you create vibrant videos in your own style and teach the key strategies for doing business as a videographer.
Requirements
You will need basic knowledge of using a DSLR, SLR, GoPro or other digital camera's.
This course suggest the use of a Glidecam camera stabilizer, but any stabilizer will do just fine.
This course covers video editing using FCPX, but it is not a requirement. These video editing methods apply across programs.
Description
I'm ready to help you learn how to make professional videos that you can take to clients and add massive value to their marketing. In this step-by-step course you can actually implement and apply these tools and strategies within the next 30-Days. What's inside:#1 The Videographers Roadmap!Access to the exact same roadmap I have used for over a decade that can grow your videography business into a thriving abundance. You will begin a 30-Day Challenge inside this course that will keep you moving through the training showing you how to apply the roadmap. Step-by-Step easy to follow methods, strategies and tools for building your Videography Empire.I am constantly testing this roadmap for areas of improvements. This proven roadmap adapts with the market, so you will never have to worry about these methods, strategies and tools becoming outdated.#2 My Secret Video Framework!Over the past 10 years I have been able to increase my clients success with videos using my secret framework that grabs the views attention, holds their retention driving them to take action. My commercial videos have increased viewer retention increasing my clients CTA's by 98%Now is the time to take action.... WHAT IF THIS WAS EVERYTHING YOU NEEDED?Not only have I found this level of success, but I found it by using these key methods that opened up all the doors for me to thrive as a videographer. I have taken all that I have learned over the past decade, all that has truly given me the edge and catapulted me forward into a thriving career and I packed it into a ROADMAP.Remember, I have taken years to learn this information and develop this into a roadmap, now you can apply it in way less time than it took me...-Zebulon Thomas
Download links: