Udemy – Adobe Premiere Pro CC: Video Editing For Beginners! (2022)

2022-12-11

Video Tutorials
/
Video Edit/Filmmaking tuts

278

0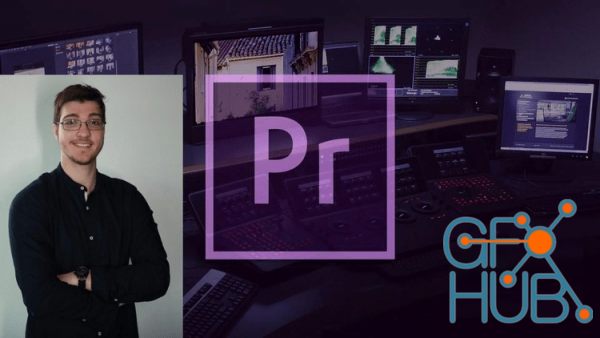 Learn Beginner/Advanced Video Editing, Audio Editing, Color Grading, Motion Graphics, Green Screen+
What you'll learn
Fully learn Premiere Pro and be CONFIDENT Editing Your Own Videos
Edit an entire video from beginning to end, using professional and efficient techniques.
How to work with HD & 4K video
Animating using keyframes
Change images into videos
Removing echo, background noise like fans, aircon & fridge hum
How to organize your video editing footage like a Pro
Design clean and professional titles for you videos.
Apply visual effects such as stabilizing shaky video, removing grain, and making video more cinematic with overlays.
Add animated text & lower thirds
Create video transitions
How to work with high frame rates
Requirements
No video editting skills necessary - we will start from the bottom and the very beginning.
Description
This is probably the most to-the point course out there. I am not trying to buy you with fancy words. If you only watch this course and nothing else, you will be ready for video editing, period. There is no need to go super in-depth for every single detail out there, as that is obviously too much for a starter, and you want to learn only the most important stuff and in the shortest amount of time possible. Look no further, as I have compiled all the necessities into a single short course, bite-sized.My name is Mark and I've been editing videos with Adobe Premiere Pro for over a decade. I'm also a full time editor and online teacher. I can guarantee my knowledge is more than enough to set you on the right path. I'll be here for you every step of the way. If you have any questions about the course content or anything related to this topic, you can always post a question in the course or send me a direct message.In this complete guide to Adobe Premiere Pro video editing course, you'll learn all of the editing tools available in Premiere Pro, but also change your mindset into that of a professional editor.
Who this course is for
Beginners who want to learn from scratch. Everyone can learn video editting.
Published 12/2022
Created by Mark Edhemovic
MP4 | Video: h264, 1280x720 | Audio: AAC, 44.1 KHz, 2 Ch
Genre: eLearning | Language: English | Duration: 16 Lectures ( 3h 3m ) | Size: 1.9 GB
Download links:


Archive
« March 2023 »
Mon
Tue
Wed
Thu
Fri
Sat
Sun
1
2
3
4
5
6
7
8
9
10
11
12
13
14
15
16
17
18
19
20
21
22
23
24
25
26
27
28
29
30
31