Udemy – ZerotoMastery – Unity Bootcamp 3D Game Development

2023-02-18

Video Tutorials
/
Game Development Tutorials

454

0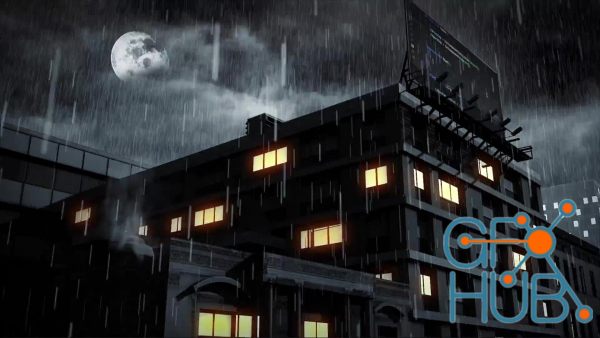 Learn Unity. Get Hired. This is the only Unity course you need to go from complete beginner (no coding experience) to coding your own 3D games and getting hired as a Game Developer this year!
WHAT YOU'LL LEARN
Learn Unity from scratch (one of the top cross-platform game engines for creating professional 3D games)
Learn the C# programming language from scratch, including namespaces, classes, variables, functions and much more
Step-by-step process from creating your own game to publishing it online
Build a story-driven game with your own story, dialogue, music, and even cutscenes
How to use Unity to easily create and deploy games across multiple platforms including Windows, MacOS, iOS, Android, and many more
Create an RPG game with quests, rewards, potions, a combat system, weapon upgrades, and more
How to build games with all the bells and whistles of your favorite games
Use a keyboard or add your preferred controller (Nintendo Switch, XBOX, Playstation) to move your characters
How to launch your career as a 3D Game Developer, Unity Engineer, or Unity Developer
Learning to build your own 3D video game shouldn't even feel like learning... it should be a blast! That's exactly what you're about to experience with this Unity Bootcamp.
While learning the latest version of Unity, you are actually going to build a professional-level 3D game with a custom storyline, quests, rewards, a combat system, AI enemies, dialogue, music, cinematics, and much more using game development best practices for 2023.
By the end of this course you'll actually publish your first game for the world to play!
But it won't just any game. It'll be a game that's built using the most up-to-date, accurate information. Your instructor (Luis) is dedicated to making sure you learn the skills to become a Top 10% Game Developer.
In fact, this course is constantly updated and will be your go-to source for Unity and 3D game development during your career.
Finally... your days of wasting time and bouncing between confusing, out-of-date, incomplete tutorials are OVER.
By enrolling today, you'll also get to join our exclusive live online community classroom on Discord where you'll learn alongside thousands of students, alumni, mentors, TAs and Instructors.
Most importantly, you'll be learning from a senior industry professional that has actual real-world experience with Unity game development and the C# programming language.
Why Learn Unity?
First perhaps we should answer - what is Unity?
Unity is an industry-leading, cross-platform game engine that is commonly used for creating 3D, 2D, AR, and VR games. It's a powerful tool that allows you to easily create and deploy games across a wide range of platforms and devices.
If you've played any video games (if you're here, we assume you have), then we're willing to bet that you've played a video game built using Unity... and now you can learn how they're made and build your own.
Why has Unity become so popular to use?
Unity offers a wide range of features and tools that make the game development process user-friendly
It has built-in physics systems, animation systems, and supports a wide range of third-party assets and tools so that you can build anything your imagination can create
There's a large community of developers who contribute to Unity's development, so it's constantly improving and staying at the leading edge of game development.
These reasons are also a big part of what makes candidiates with Unity skills so in-demand.
Download links: