Udemy – Roblox Complete Game Development Guide – Beginner To Mastery

2023-02-1

Video Tutorials
/
Game Development Tutorials

280

0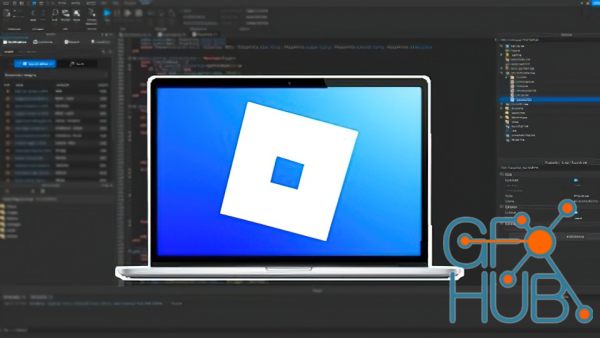 Learn essential game development knowledge at any skill level! This includes coding, modeling, and more!
What you'll learn
How to install and utilize ROBLOX Studio to it's fullest potential.
How to master programming effectively in Lua, in turn allowing infinite customization in your ROBLOX game.
How to build ROBLOX games and experiences exactly how you envisioned them.
How to properly sell digital items and game passes on your ROBLOX games.
How to release ROBLOX games properly, in turn allowing anyone to play them.
How to navigate ROBLOX Studio's different interfaces, menus, and screens efficiently and properly.
How to download plugins and enable APIs to effectively sell digital products in your game, and to make developing easier.
Requirements
You must have a computer, as you cannot develop ROBLOX experiences on mobile.
No programming experience is required, as I will run through the essentials here.
Description
Welcome! If you are looking for an easy-to-understand, comprehensive, full-length guide on how to develop ROBLOX games and experiences, you've come to the right place!This course runs through everything ROBLOX Studio. This means that no matter what skill level you are, you can following along and come out the other end as a proficient developer. We'll go through World-Building, Programming, Modeling, Animating, Game-pass Selling, Publishing, Advertising, and more! Nothing is left out in this course, so you won't ever feel lost. With over 6 hours of content, you will come out the other side as a pro. While programming and game development seems like a daunting skill to learn, this course makes it easy to grasp, even for younger audiences. Basics such as learning out to place blocks down in your game, all the way to advanced scripting techniques, are made understandable to everyone.I show all of my code clearly, and I make sure to highlight and outline any steps I take within the lectures to avoid any possible confusion. The worst aspect of many courses is the bland walk-throughs of game development with a lack of any explanation for what the instructor is doing. That is my worst nightmare here, and everything I do is explained thoroughly.I will answer anything you ask me on here, so don't be afraid to speak up about anything! I'm so glad to see you pursuing your development goals. Good luck!
Published 2/2023
MP4 | Video: h264, 1280x720 | Audio: AAC, 44.1 KHz
Language: English | Size: 3.82 GB | Duration: 6h 25m
https://anonymz.com/?https://www.udemy.com/course/roblox-complete-game-development-guide-beginner-to-mastery/
Download links:


Archive
« March 2023 »
Mon
Tue
Wed
Thu
Fri
Sat
Sun
1
2
3
4
5
6
7
8
9
10
11
12
13
14
15
16
17
18
19
20
21
22
23
24
25
26
27
28
29
30
31